Some real stunning one page website submissions this August, here are our picks of the bunch!
Alder Cass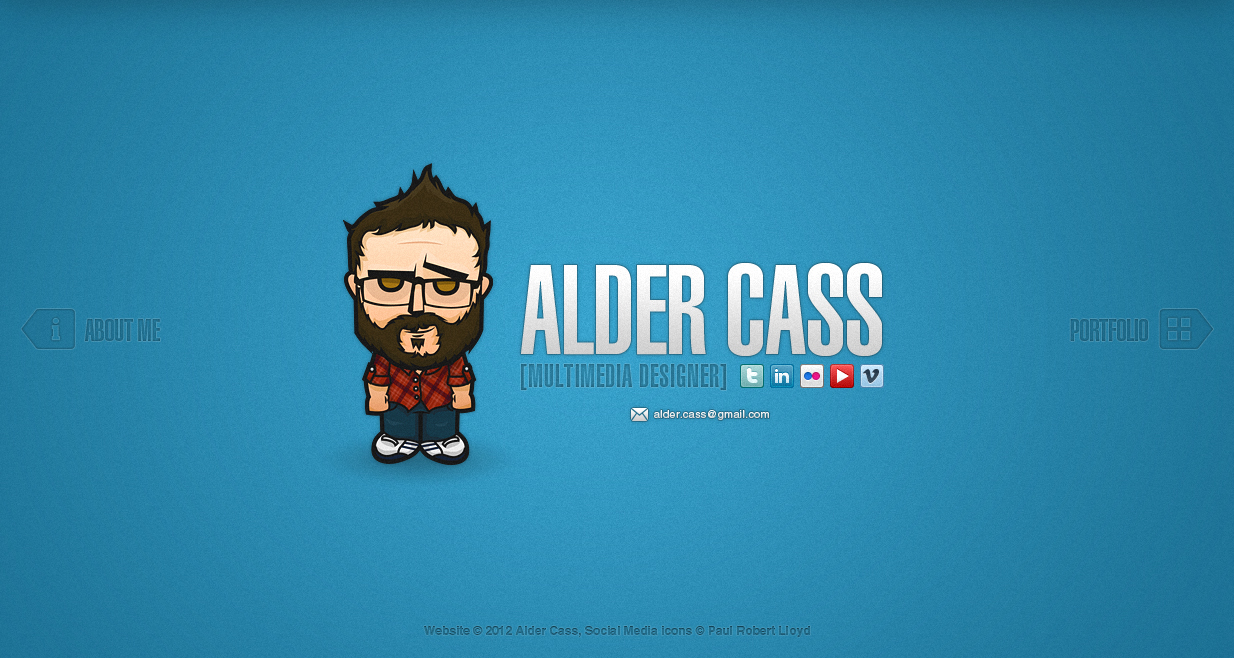 It features loads of color, full screen slick transitions and lovely hover effects. I catch up with Alder where we rap about the build, his work setup and the death of Flash.
Sipp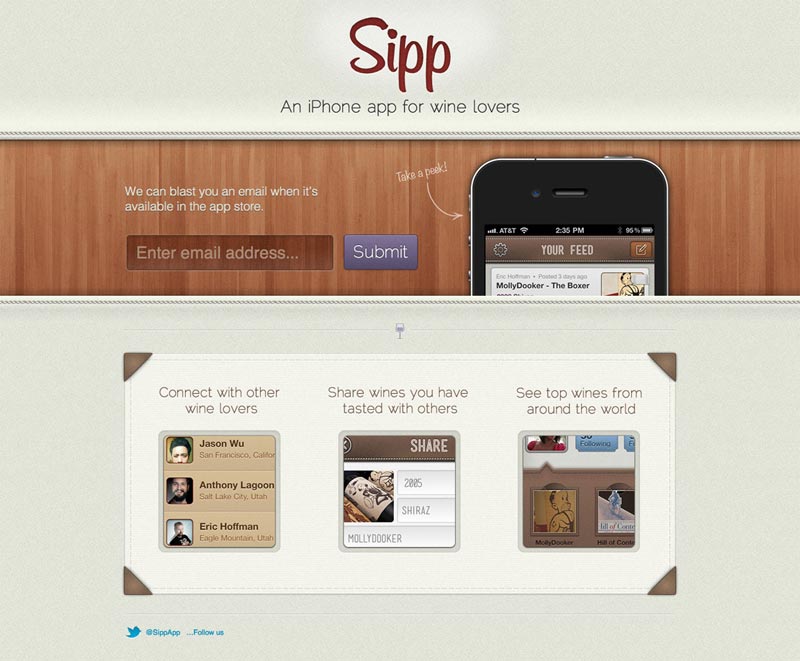 The textures, wood, colors… what a beautiful one pager to preview an iPhone app. Also love the animation when hovering over the phone.
Mountain Dew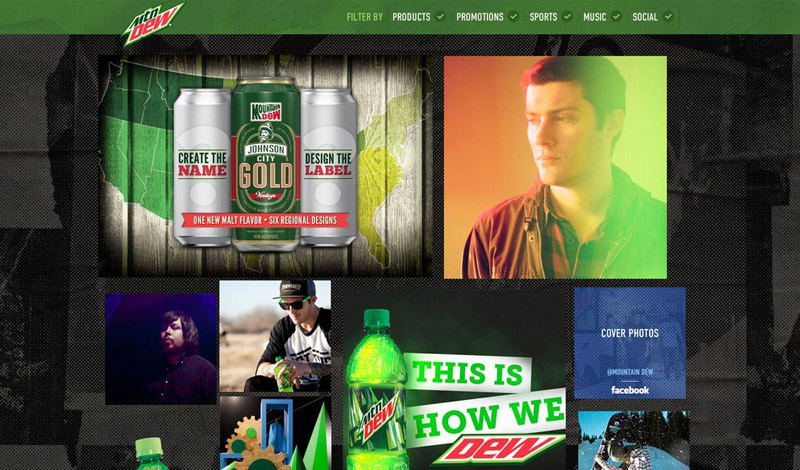 Great to see big (more like huge) brands taking the one page route. The Mountain Dew site showcase masterful AJAX loading while rearranging the content in the page.
Inspire Conference 2012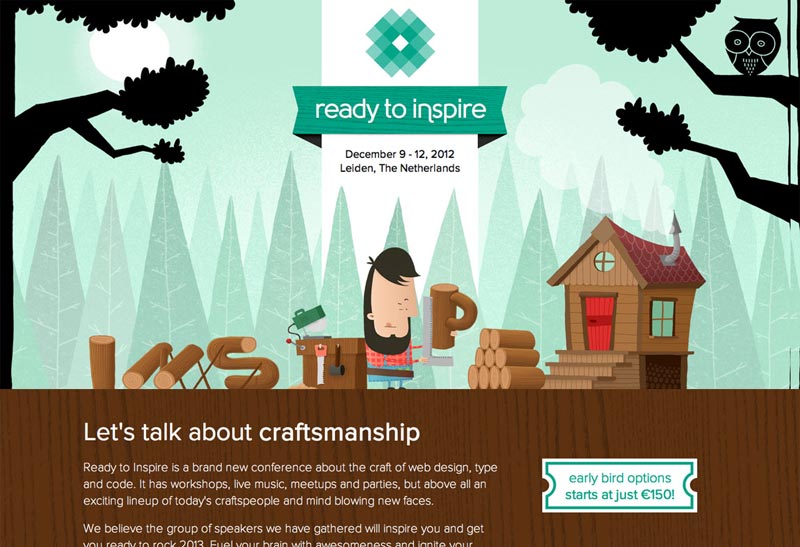 Simply stunning design, color scheme and illustrations for an upcoming conference held in The Netherlands. LOVE how the speakers are featured in the rings of tree stumps. The overall consistency of the concept is world class. Top job.
Always Creative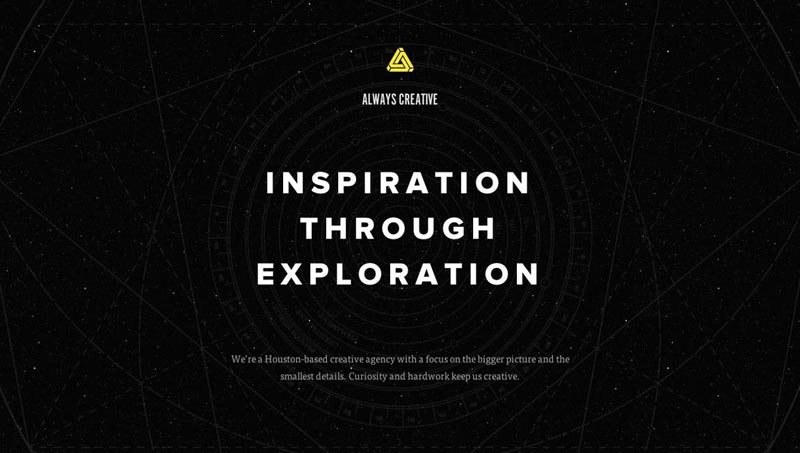 Big images, full screen slide transitions, parallax scrolling and a slick minimalistic design… within seconds I could tell the site would be in the "Most Loved" category. Catch our interview with Creative Director, Roby Fitzhenry, here.
Seculus Country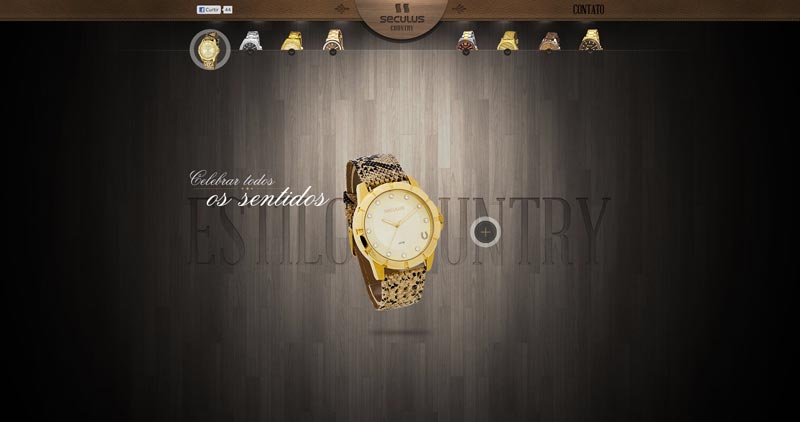 Quite a wait for the site to load with the preloader but some gorgeous big images of the products.
Top job devs and designers! Catch July's best one pagers here.