Three one pagers made our best-of list in January. We feature stunners from MailChimp, Joyn Daycare App and D'Angelico Guitars.
Joyn DayCare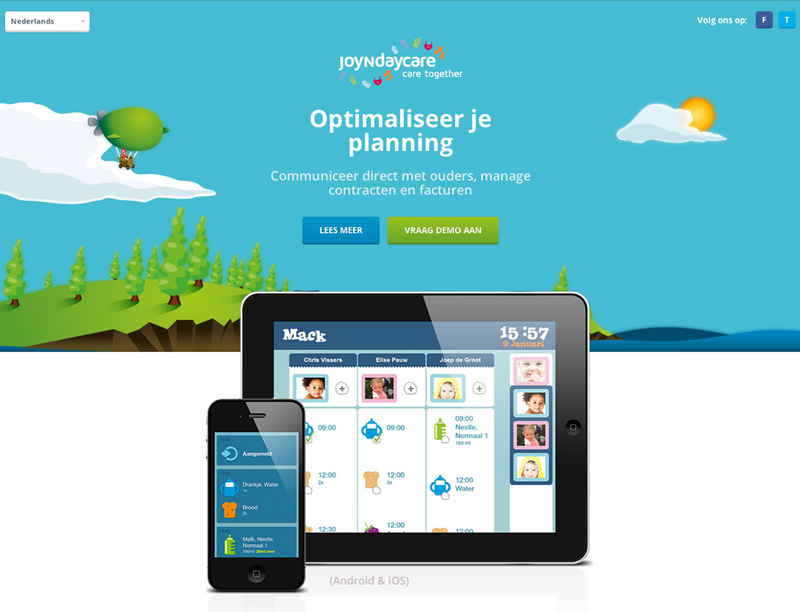 Joyn DayCare iPhone/iPad app, features lovely smooth load transitions as you scroll down the page including a great responsive adaption.
MailChimp 2012 Annual Report
The MailChimp annual report is presented in a brilliant one page responsive site with tons of color and infographics!
D'Angelico Guitars
D'Angelico Guitars features Parallax Scrolling, Big fullscreen sliders and a responsive design.