Published: January 28, 2016
Category: Blog

Meet "Elon" – a beautifully minimal online presence crafted by Currl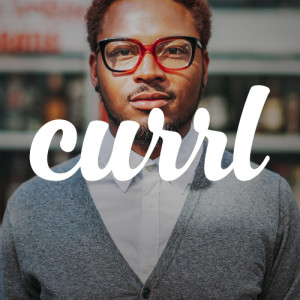 We're super proud to announce our first Currl One Page WordPress theme, 'Elon'. This minimal, uncluttered theme is the perfect platform to create a beautiful yet powerful online presence for any individual, product or brand.
Currl planned to be a One Page website builder by One Page Love, but took a redirection to focus on first shipping a fleet of minimal One Page themes, then relook the online builder route.
Elon features a gorgeous responsive fluid design, unlimited slideshow background images, an off-canvas sidebar content area, 23 SVG social network icons and an additional "page template" for legal/impressum text. What's great to know is Elon has such an easy-to-use setup all within the WordPress theme customizer including live editing preview.
"Elon" you ask? The theme is named after South African hero, Elon Musk. Here are a few demos we put together to showcase what Elon can be used for…
---
Entrepreneur
Elon is perfect to create a slick website for any individual after a powerful online presence: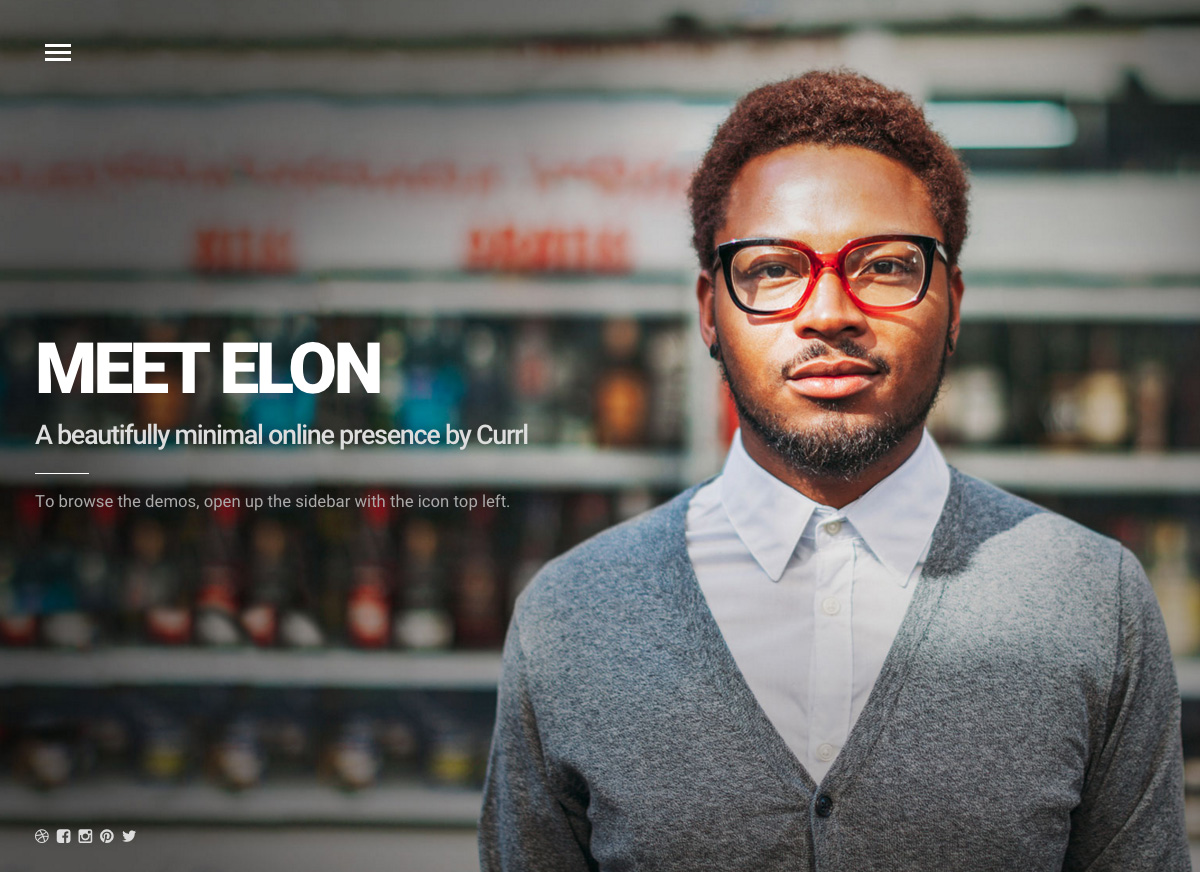 ---
Film Maker, Producer
Dave uses Elon to present himself while showcasing the types of locations he scouts for film: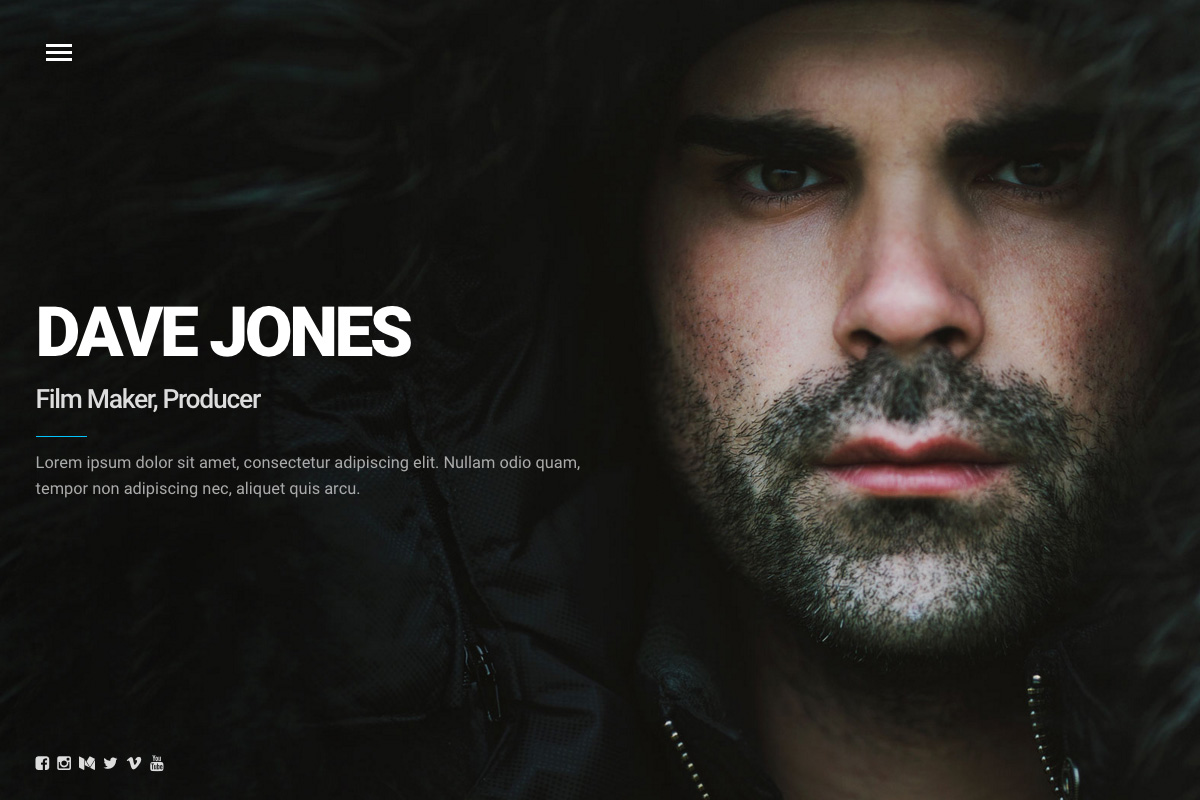 His demo includes a slideshow with some gorgeous imagery: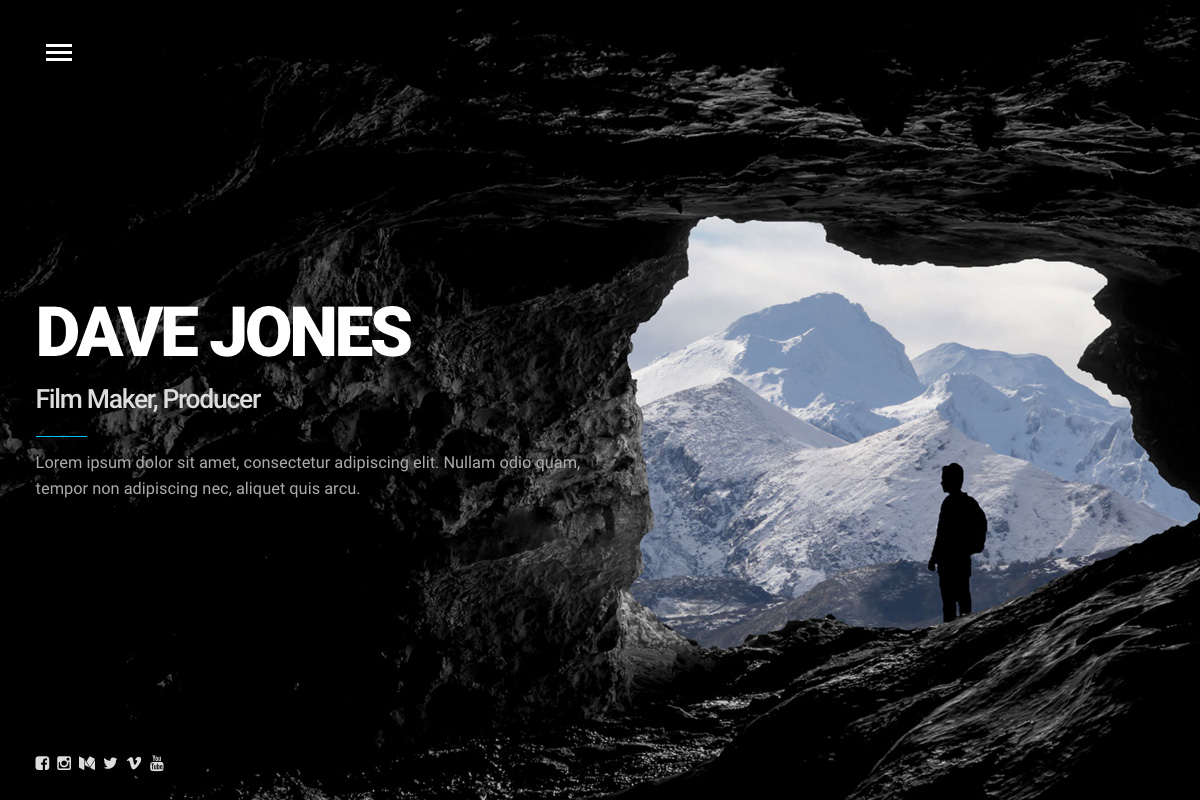 Elon includes an off-canvas content area, perfect for Dave's longer biography, testimonials and links: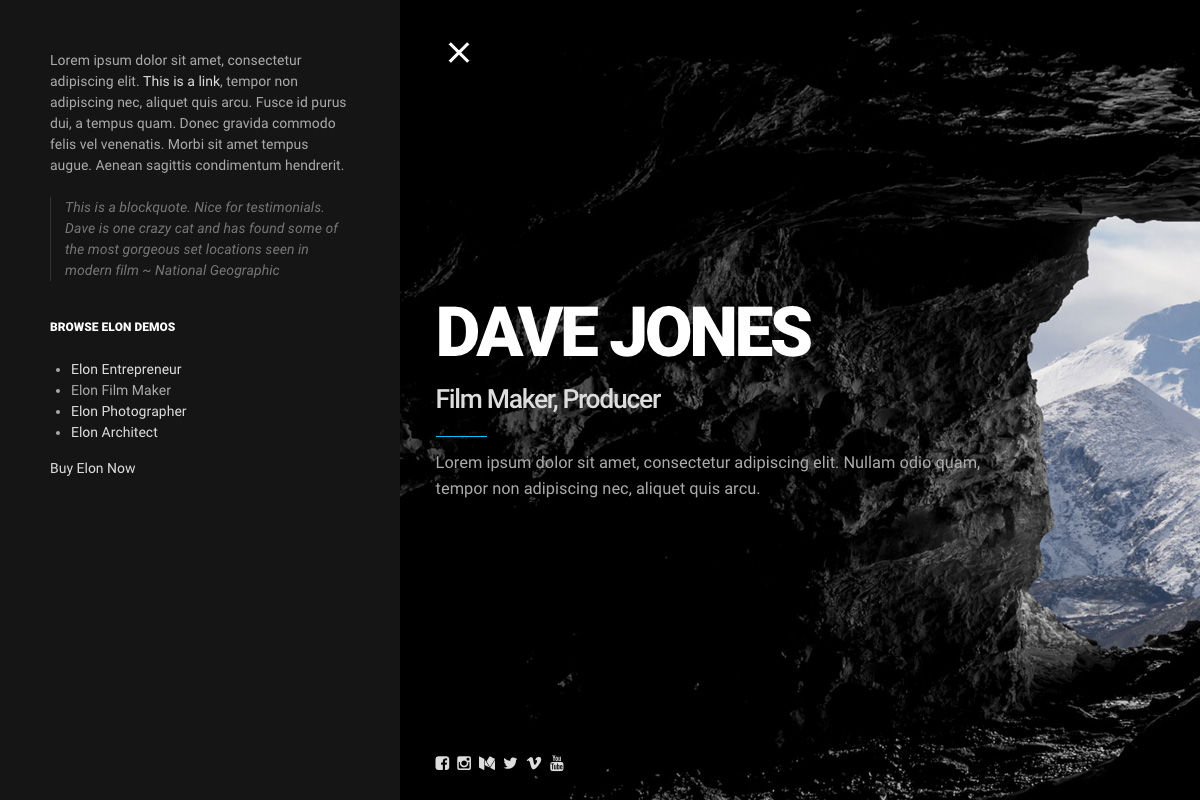 ---
Photographer
Ann uses Elon to showcase her beautiful wedding photography with a big image slideshow background. She has all her contact details, client testimonials and social network links in the sidebar area. To better accommodate the left focused imagery, Ann set her content to align on the right: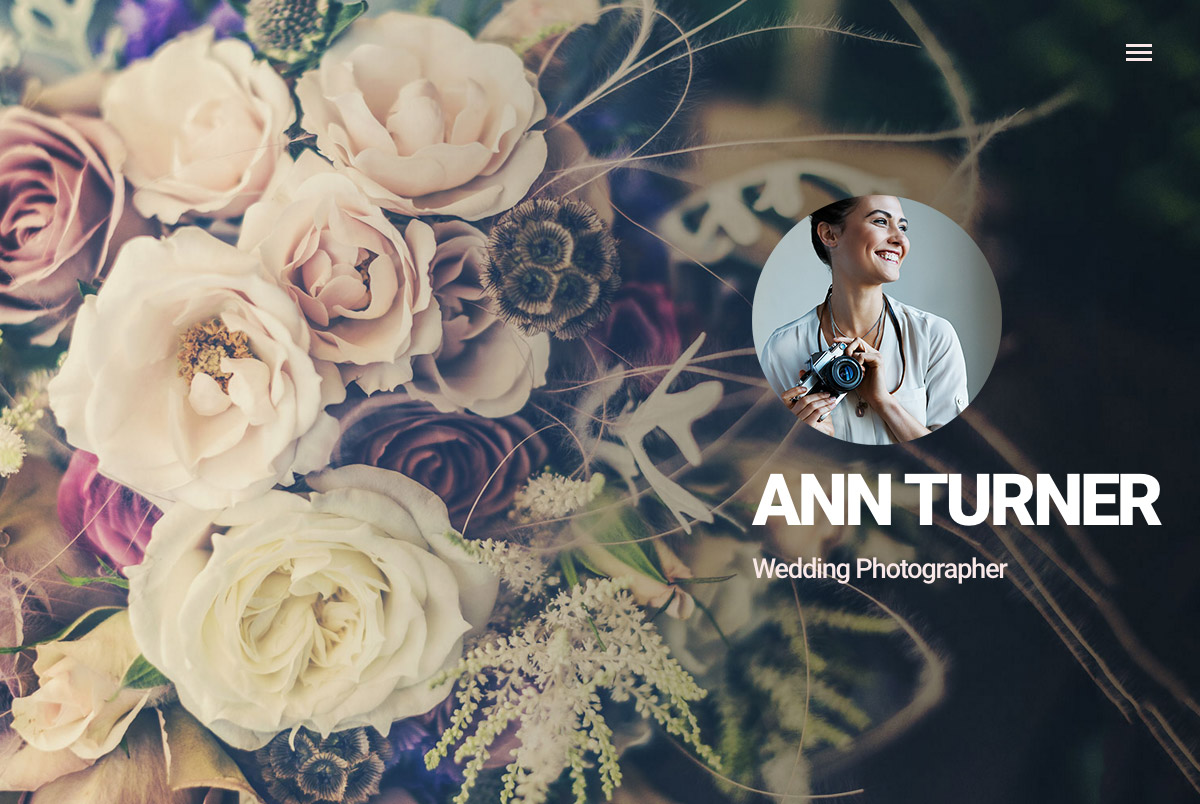 ---
Hope you enjoy Currl's first theme, Elon! I'd love to hear your thoughts on it.
Cheers,
Rob