Meet the trio behind ComicKult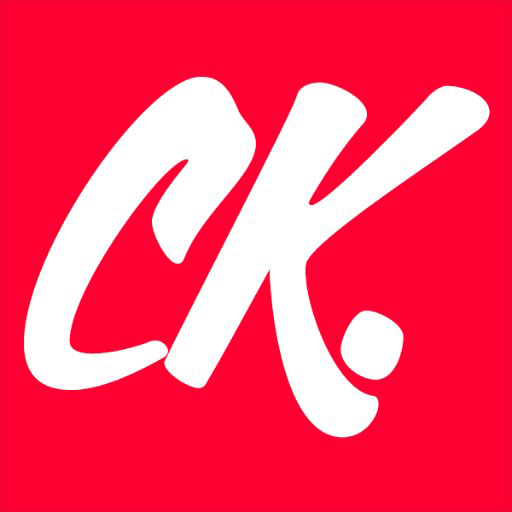 'ComicKult' is an upcoming portal for the comic community. They announced with an incredibly slick launching soon page that we featured and awarded "Most Loved" earlier this month.
The unique One Pager features an impressive comic book cover "tiled waterfall" background (demo'd further down). There is so much attention to detail from cover Retina optimization to sign up form button animations.
I got hold of the team to find out more about the design, the build and the brand. We rapped about first impressions, obstacles, development tools, inspiration, MVPs and of course comics!
Hope you enjoy the interview:)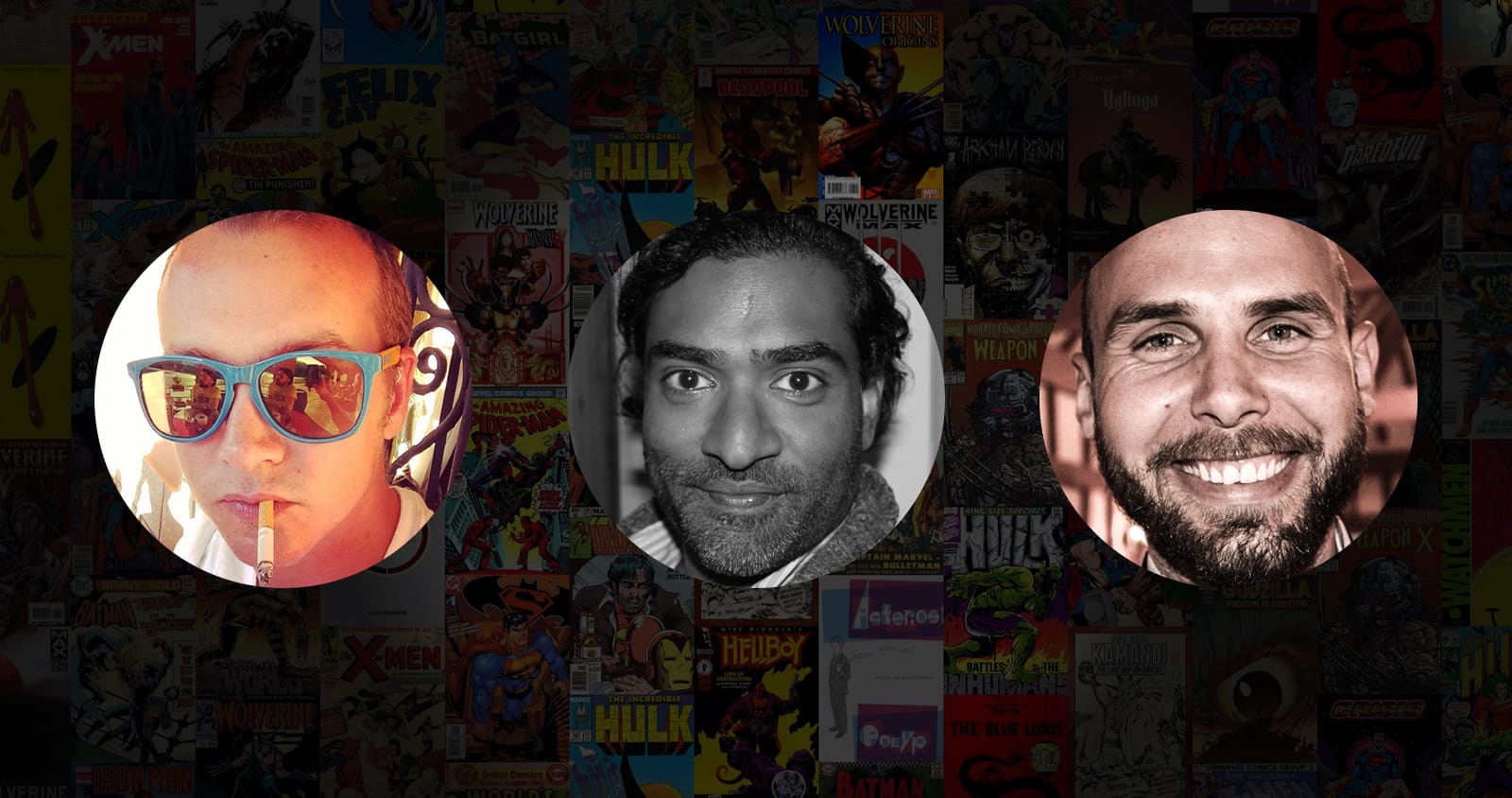 Yo Derek! Yo Ugreson! Yo Sean! To start can you tell One Page Love readers where you are from and what keeps you busy?

Sean: My home base is currently London, where I get to engage with the awesomely dynamic culture that a "world" city creates. It's been entirely awesome on both a personal and professional level. Lately the London development community have been hitting whole new levels in the international standings. I am exceedingly lucky to be so close to some of the brightest minds in the industry, so I make a concerted effort to engage via meet-ups and shared workspaces such as Google Campus. This and my love of open source have really allowed me to push my boundaries as a developer.
I've also moved in the remote contracting world, which adds another layer of flexibility to my life. Besides being a geek I am also a blessed father, so being able to hang out with the little one is just a treat.

Derek: Aweh, I'm from and currently based in beautiful Cape Town, "I live out there, so don't go there." I've also recently joined the world of funemployment. Apart from this project, I have a few side projects on the go taking up my time while I wait for Sean to stop traveling to Bali and actually get out MVP off the ground :P
Ugreson, aka, Mais, the third partner in our ComicKult trio is probably the most obsessed with comics since back in the day. He is an intellectual property lawyer based in Munich and his passion for comics and legal background has been important in the creation process. Recently we roped him into channelling the über nerd onto our social media sites with his "ShelfPorn".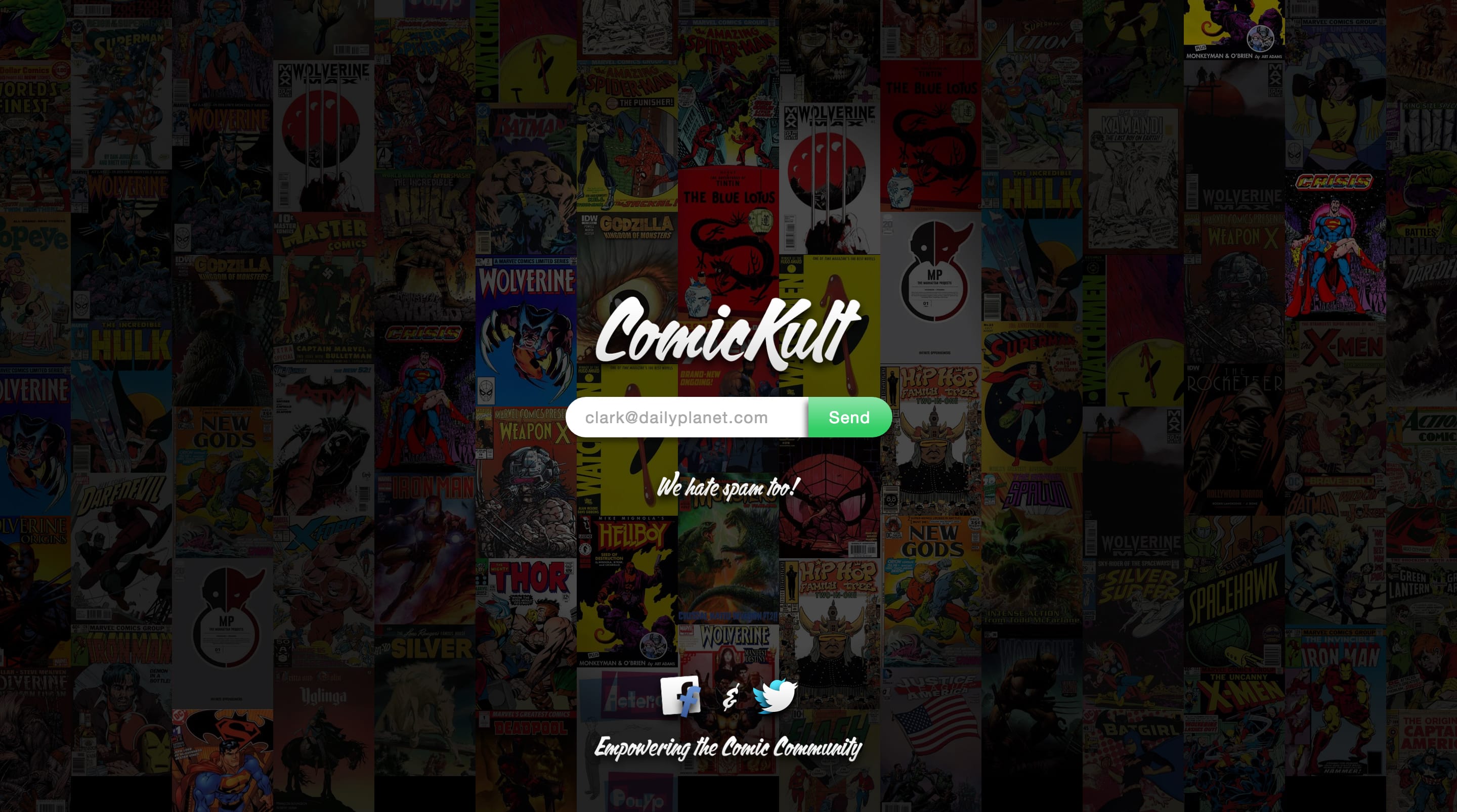 Good to meet you all.? So ComicKult took us all by surprise with this killer Launching Soon page. How long has ComicKult been in the pipeline?

Derek: Phew, I think for us it didn't come out of nowhere, we've been in the conceptual phase for quite some time now (won't say how long, but I completely blame Sean.) In the last few months we've really got the ball rolling in a big way. Sean actually pitched the ComicKult idea to me probably more than 2 years ago, shortly after that I met Mais (the Godfather of everything comic related), we instantly hit it off, now we've finally got the holding page done, and working hard on MVP.
---
Two years! Respect for shipping the announcement page, must have been a huge relief and momentum builder. So what exactly is ComicKult?

Sean: ComicKult is our attempt at merging community and utility in the hope that we can create something that is both organic and useful. There are many community sites and tools available, however, we hope to bring some much needed specialisation to the tooling whilst really pushing the community aspect to a whole new level. It's a passionate, artistic, exciting, and ever changing industry – and we really hope that we can deliver something that touches the heart of it.
And whilst community is our primary function/objective, we have identified some beautiful opportunity to combine the power of the web and CPU to create some uniquely useful tools that would help any level of collector. You will have to stay tuned for this element of the puzzle..
Sorry, that is entirely vague and cryptic, but as time rolls by we'll make it far clearer for you all. For now, we'd like to stress that community is our out and out focus. We really want to engage and allow the community to join us in driving the evolution of ComicKult. Those members of the community whom have reached out by filling in their details on the "launching" page will get early invites into our internals. If you are passionate about comics, then I highly recommend that you pop your details in ASAP.
---
It's a passionate, artistic, exciting, and ever changing industry – and we really hope that we can deliver something that touches the heart of it.
---
Derek, based on your past design work, you're an advocate of a polished launching soon page. Do you think a pre-launch holla is still just as important vs rocking up with a working site as your first announcement?

Derek: Yeah, thats the big question innit. The tradeoff is time I think. For us we were about 6 – 12 months out for MVP, so it made sense for us to kinda let people know that we existed. The huge benefit of a "pre-launch" page allows you to start building the humble beginnings of your target audience so when you do actually get around to showing your product to the world it's not just tumbleweeds.
---
For sure! Sean, there is of course mad polish on the code side too. What obstacles did you face on the build?

Sean: Working with Derek is a conscious decision to allow yourself to be pushed to the limit as a developer. His unending vision and attention to detail makes him without a doubt one of the best designers in the industry. He is unwavering and awesome – an obvious choice as partner to deliver the vision of ComicKult.
Fueled by Derek's desire for crispness, retina grade graphics and mind blowing 60 FPS performance is a necessity for anything I produce. This presented me with many challenges whilst building up our "launching" page. In an attempt to realise the animated comics background I ran straight towards HTML5's canvas, salivating over the possibility of hardware acceleration. The solution was blazing, however the quality was balls. There was noticeable degradation of the comic covers even though we were using retina optimised sources.
Forlorn, I shut down canvas and went full crazy DOM. 60 FPS DOM based animation is utter witch craft. You learn intimate details of browser rendering that no man has any business knowing. It is a place of delirious ramblings as you meld requestAnimationFrame with a concoction of acutely targeted CSS properties. I got there, but the result would never boss a solution that could tap the GPU fully.
In a hopeless purgatory I almost considered answering the most bitter of questions: performance or quality? In one final attempt I waded through the depths of every obscure web developer forum out there.
50 times removed from your typical Stack Overflow. Google Groups. I was desperate..
Then, straight out of the beautiful backside of a unicorn: a solution. A cheeky hack to double scale our canvas elements and then rescale them back down.
A preview of the tiled background effect

Ugreson: Derek is an obstacle Sean faces..

Derek: Haha, hardly! Sean is such a barefoot tofu eating hippy if I didn't push him he'd still be sitting with his finger up his arse.
---
Super interesting build notes, cheers, so what setups are you guys running?

Sean: I am a simple man.. Just a maxed out MacBook Pro Retina (thank you financing) and Sennheiser HD 1 In-Ear headphones..

Derek: Ja, maxed out MBP, Wacom Intuos (small for traveling) and my Sennheiser Momentum's.
---
Name 5 work apps that allow you to make the magic you do?.

Sean: Haha, the developers equivalent of what would you take to a desert island. After some careful consideration I would have to settle on the following:

Derek: My design related apps:
Photoshop, obviously.
Bridge, I'm a huge fan.
Vox, beats, beats and more beats.
Invision.
Lastly I'd have to say Principle, its so dope for getting perfect custom animations/prototypes which helps me visualise my vision for Sean & Mais.
---
Who's idea was the Konami Code "Easter Egg". and what inspired it?

Derek: Haha, ALL ME! We alI know Sean's got the hots for Batman, so I knew adding that would actually get him to start working on it. Joke's on him though, because I managed to sneak in some comic covers of the Caped Crusader in, let's say, some questionable scenarios (Mais said I can't say "gay.") The original Batman theme is also too dope, we had to use/add it!

Ugreson: Haha. Yeah I did tell D that. We respect everyone and would embrace whatever Bruce and Dick get up to on their own time.
---
You're obviously passionate/obsessed about Comic's to spend hundreds, probably thousands of hours creating a Comic social network – which are your favourites you draw inspiration from?

Sean: Compared to some other members of ComicKult I am a relative new addition to comic book fandom. I so regret that I didn't try to breakthrough my stereotyped thinking of comics earlier. It's the ultimate punishment for our ignorance – complete obliviousness to the awesomeness that is going on around us. The comic industry is full of rich, engaging and thoughtful content that can be just outright badass and beautiful. The landscape goes beyond the typical superhero format that most people assume and I can safely say there is something for everyone out there. If you haven't made a concerted effort to find some content that suits you, I would like to encourage you try. You can thank me later.
Some of my favourite titles, in no particular order, are:

Ugreson: I would highly agree with that all star list Sean compiled. Some of my favourites include Chris Claremont's 16+ year run on Uncanny X-Men, Stan Sakai's awesome Usagi Yojimbo, David Lapham's masterpiece that is Stray Bullets, The Goon by Eric Powell, Grant Morrison's All Star Superman, Planetary by Warren Ellis and of course Sandman, V for Vendetta, Watchmen, Swamp Thing, Preacher, Man-Thing and DKR.
Big props to Brian K. Vaughan's Saga, Dan Slott's Silver Surfer, and Brandon Graham and co's Prophet ongoing monthly comic books which seem to knock it out of the park every month.
The classic stuff I really enjoy includes the old newspaper strips like Hal Foster's Prince Valiant, Floyd Gottfredson's Mickey Mouse, George Herriman on Krazy Kat, Carl Barks' Scrooge and Donald Duck stories, Charles M. Schulz' Peanuts and Hank Ketchum's Dennis the Menace, which have all been gloriously collected by Fantagraphics.
---
Wow, seems you all are working on a real passion project so to speak. In your guys opinion, who is the best comic illustrator?

Derek: To be brutally honest I've only got into comics since the start of this project. Sean & Mais have been amazing in buying me epic comics and graphic novels n shit whenever they visit Cape Town. I've a love for Lobo and Spawn, but for now I couldn't even name one comic illustrator. Stan Lee? Is that right Mais?

Ugreson: Stan the Man Lee is a pure genius scribe who penned our beloved tales! There are so many great illustrators but foremost, Jack Kirby for his contribution to the mythology of superhero comics and comics in general, he is forever the King. I grew up on Marvel's Uncanny X-Men so I adore the superstar roster of X-Men artists like Dave Cockrum, John Buscema, John Byrne, Gil Kane, Jim Steranko, Barry Windsor Smith, Bill Sienkiewicz, John Romita Jnr, Neal Adams, Paul Smith, Art Adams, Marc Silvestri, Frank Miller, Jim Lee, Chris Bachalo and the Kuberts to name a few!
Other creators who are or have been massively influential, and whose work I love too include Steve Ditko, Will Eisner, Wally Wood, Gene Colan, Moebius, Frank Frazetta, Sergio Toppi, Frank Brunner, John Romita Snr., Gil Kane, Druillet, Herb Trimpe, Matt Wagner, Sam Kieth, Simon Bisley and David Mazzucchelli. I know I am forgetting loads of my favourites.
As far as the modern masters go, the illustrators whose work I can't miss include Mike Mignola, Geof Darrow, J.H. Williams III, Charles Burns, Chris Ware, Frank Quietly, James Stokoe, Mike Allred, Jeff Smith, Jim Woodring, Tim Sale, Paul Pope, Jerome Opena, Winshluss, Daniel Acuna, Greg Capullo, Tony Harris, Simon Roy, Farel Dalrymple, Giannis Milogiannis, Fiona Staples, and the boys from the Artillerie in Munich, Alexander Lozano and Uli Oesterle.
---
Stan the Man Lee is a pure genius scribe who penned our beloved tales!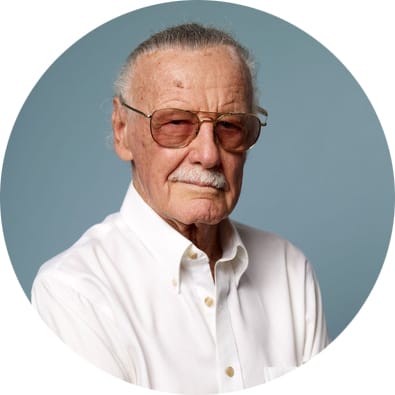 ---
Mega Ugreson! So how far we in the build? When do we expect to sign up and join the ComicKult community?

Sean: We aren't rushing the build by any means. Most of our time has been spent on research, discussions and design. In parallel to this I have been doing mad work on researching technologies that will support our initiative. Our aims are bold, and we are a motley crew, so sustainability is key in whatever we deliver. I've been doing some awesome prototyping of the most bad ass modern approaches available. Peer-to-peer databases, offline first, micro/serverless architectures. There have been some fantastic recent developments that might actually make what we are after a realistic endeavor.
Our MVP is outlined, and we all feel like it's a respectable selection of features to kickstart
our project within a reasonable amount of time. Ideally we are looking for a launch date of around October 2017, with some possible early access running before then (again, fill in your details on our "launching" page.)
And who knows if I deliver, Derek might actually kiss me.

Derek: Doubtful.
---
We've been doing some awesome prototyping of the most bad ass modern approaches available. Peer-to-peer databases, offline first, micro/serverless architectures.
---
Excellent! Cheers for the entertaining interview dudes, awesome to get some insight into your work and start up. Where can the One Page Love community follow your guys work?

Derek: For now we are developing the brand a bit with Twitter and Facebook. Sean's on GitHub I think but no one needs to know that nerdyMatrix binary shit. I'm on dribbble, and design progress and Ideas are over here.

Sean: I primarily float around the Twitter-sphere (@controlplusb), but throw up my code on GitHub ✌?. Shameless plug – if you have a remote contract available for a passionate JavaScript/ React / Node developer give me a ping..
---
Hope you enjoyed the interview. Sign up to the ComicKult newsletter to get notified on the launch.
Much love,
Rob

Twitter: @robhope
LinkedIn: @robhope
Email: [email protected]