The "Most Loved" One Page Websites from February 2016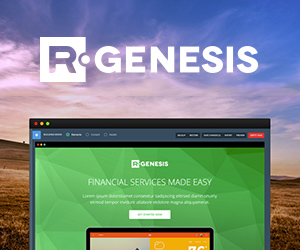 February's "Most Loved" One Page website round up is brought to you the RGen Landing Page Bundle.
The 'RGen' bundle is a collection of HTML landing page covering pretty much any industry. Can you believe for $16 there are 37 different landing page layouts including digital agency, apps, books, gyms, real estate, yoga, travel, finance and many more.
Definitely take a look at their landing page builder that helps combine any combination of sections within your One Pager. Also good to know there is neat integrations into newsletter software like MailChimp, Campaign Monitor and more.
If you want to receive these "Most Loved" awards in your inbox each month, subscribe to our Inspiration Newsletter.
Below are 6 One Page websites we awarded "Most Loved" in February – hope you enjoy!
---
Valio Con 2016 (Event)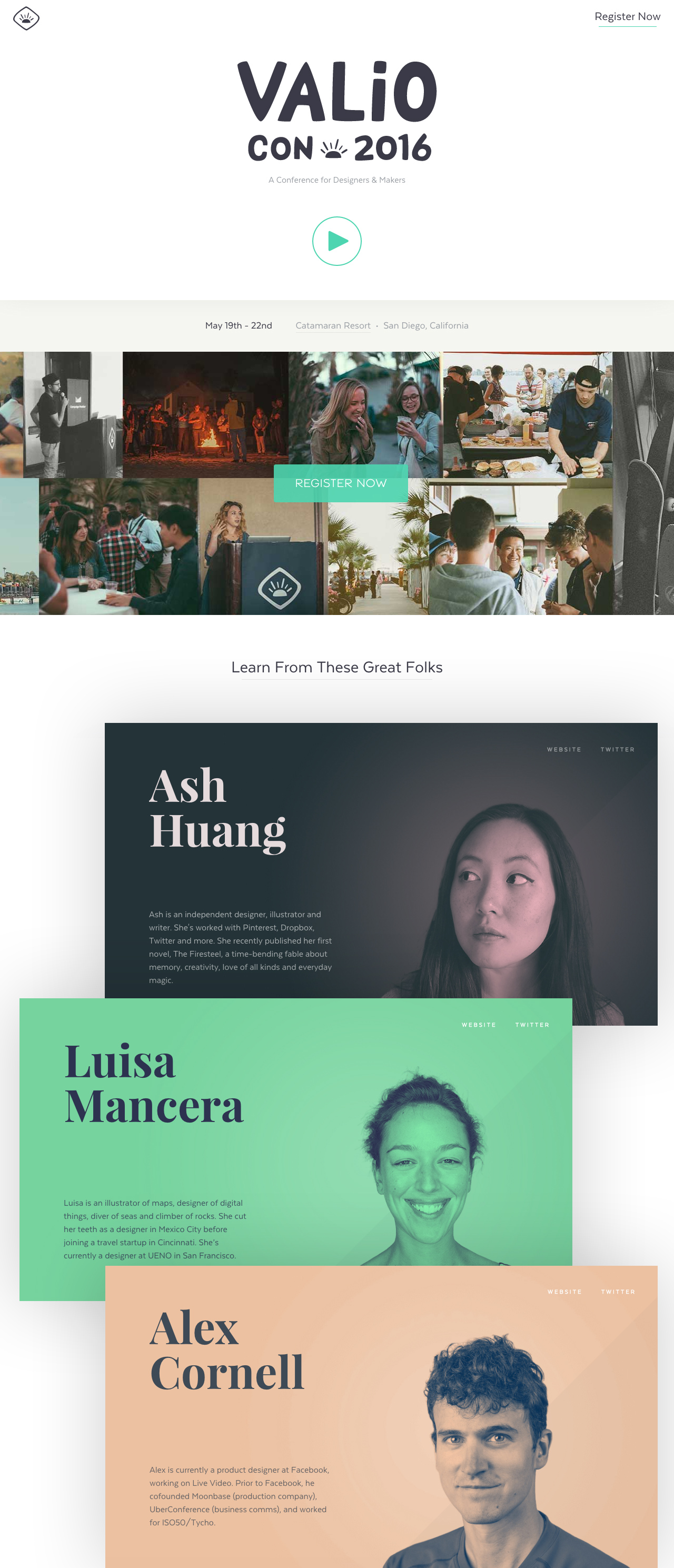 Beautiful One Pager for the 2016 'Valio Con' to be held in San Diego. The long Single Page website features gorgeous parallax scrolling speaker cards that include great photos, their bio and social links. The responsive adaption is solid too and the site retains the parallax effect but doesn't feel over-the-top. Quite a neat footer feature too that includes links to the previous event sites with speaker videos.
---
How much is your spare time worth? (Experimental)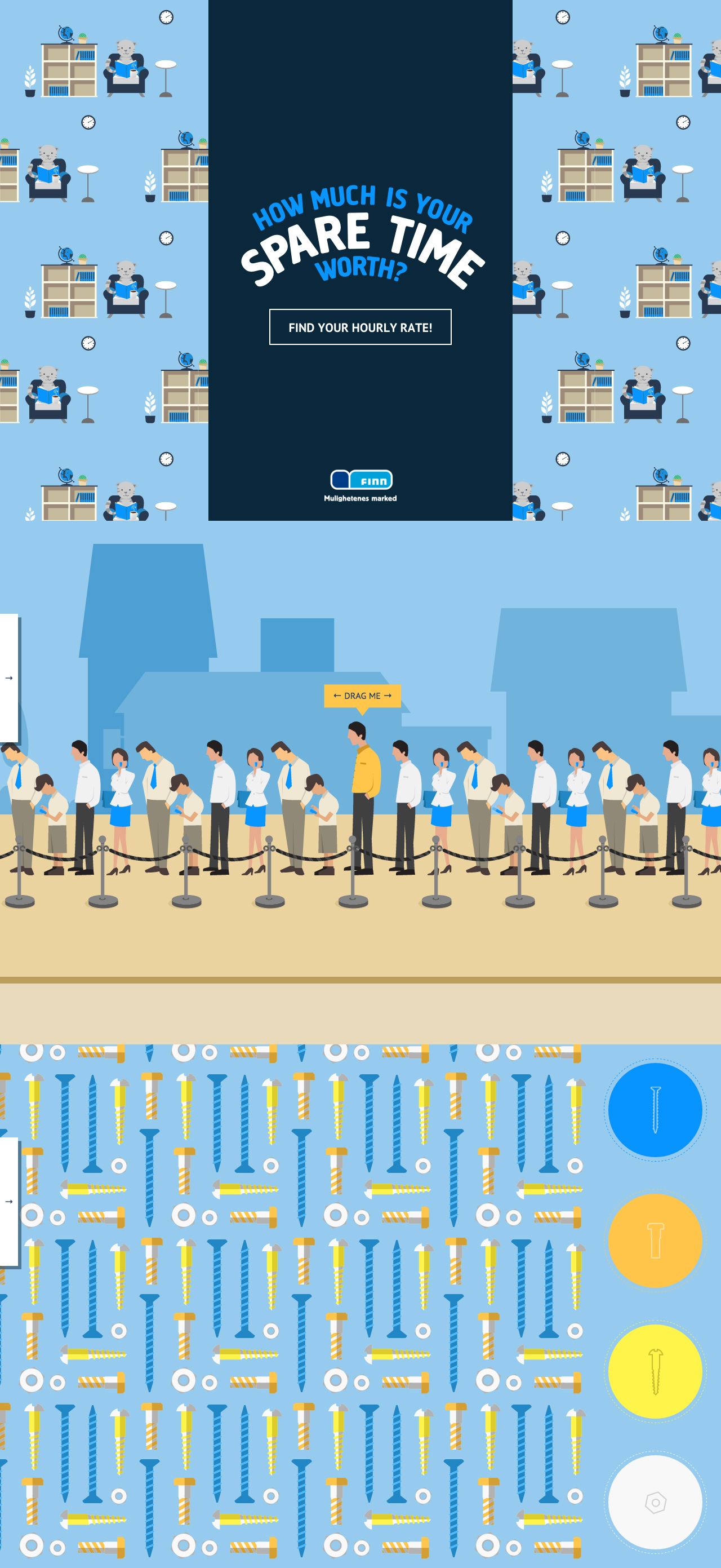 Real fun interactive One Pager that works out your hourly rate based on a bunch of online tests. The illustrations are great and transitions smooth. Lovely bit of marketing this by Finn that, at the end of the quiz, promotes outsourcing labour tasks to free up your valuable time. Smart.
---
Leo's Red Carpet Rampage (Game)

Hilarious arcade-themed One Pager that hosts Leo's Red Carpet Rampage, a game where you race down the red carpet on a quest for Leonardo DiCaprio's ultimate award. Smart bit of marketing this by The Line digital agency in London.
---
Uber Brand Experience (Informational)

The Uber 'Brand Experience' One Pager features lovely parallax scrolling effects and well integrated video elements.
---
Flying Piñata (Product, iPhone App)

Beautifully designed One Pager promoting a new startup that delivers piñatas via drones. Make sure you watch the video too – hilarious and really well made. Excellent work as usual by Bakken & Bæck.
---
SHFT (Product)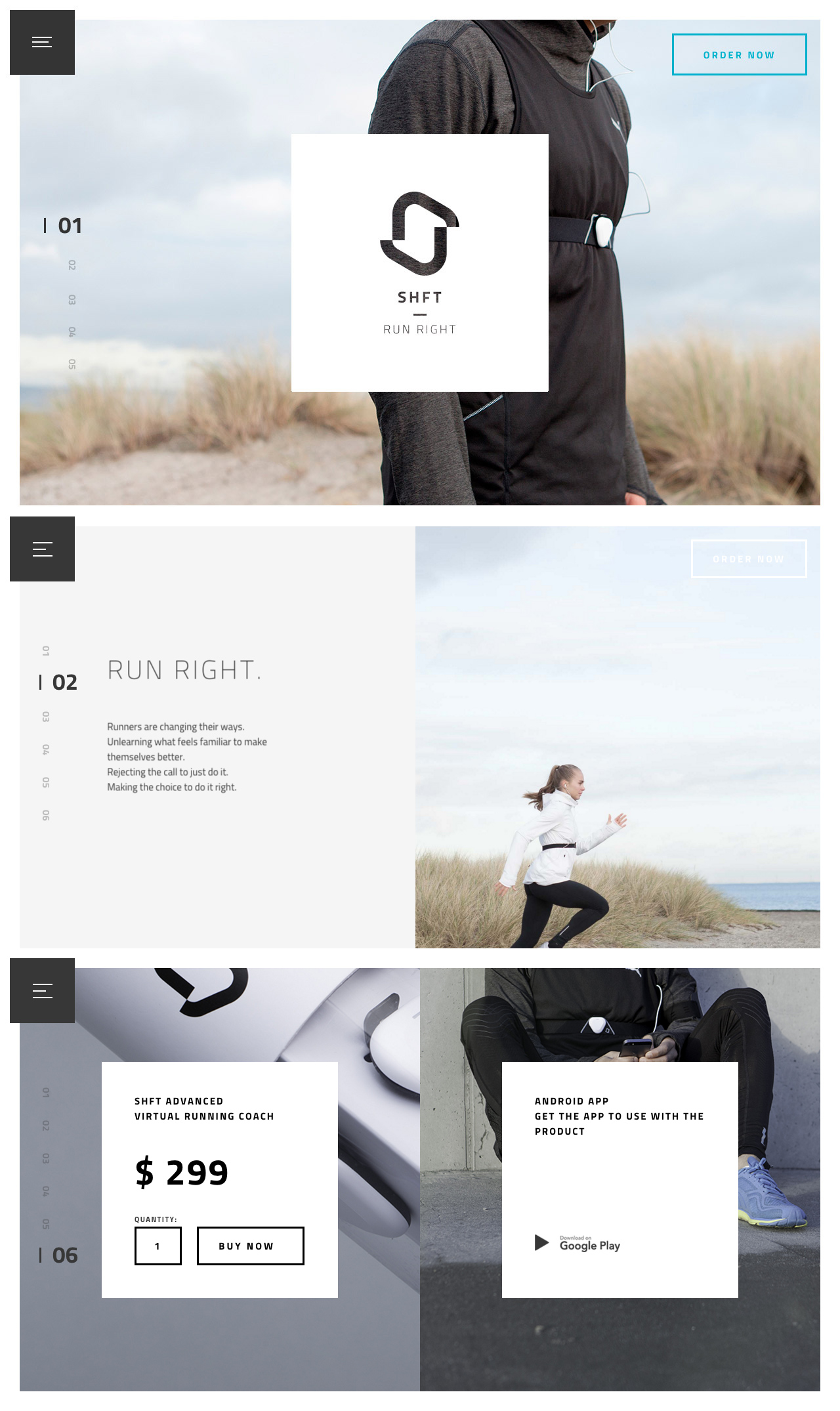 Parallax scrolling landing page promoting a running product called 'SHFT' that links out to their store on Shopify at the end. Make sure you check out the slick off-canvas navigation transition. Also a lovely subtle fade transition that brings in the newsletter signup section. Lovely work this by Umwelt from Denmark.
---
Hope you enjoyed our February Round-Up presented by RGen Landing Page Bundle! Why not give this a RT if you want to help spread the love:)
New round-up! Here are our 6 "Most Loved" One Page website awards from February: https://t.co/0TCEM5gjas pic.twitter.com/DRn0tZ5cjH

— One Page Love (@OnePageLove) March 1, 2016