One Page Love featured on Product Hunt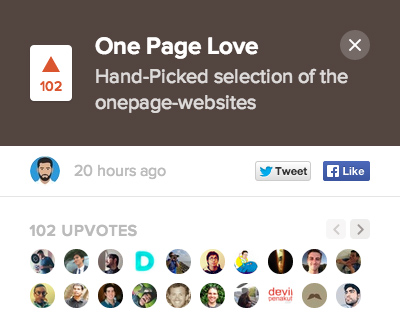 A quick post about our recent feature on the Product Hunt website. They encourage us talking more about the product build and lessons learnt so if you have any questions be sure to ask them.
Product Hunt surfaces the best new products, every day. It's a place for product-loving enthusiasts to share and geek out about the latest mobile apps, websites, hardware projects, and tech creations.
Much love,
Rob

Twitter: @robhope
LinkedIn: @robhope
Email: [email protected]