Clutterless One Page WordPress Theme
'Clutterless' is a free, ultra-minimal One Page blogging theme. The WordPress theme features a unique slide-out info sidebar as well as AJAX loading posts – meaning the theme is technically One Page. Absolutely all distractions have been stripped out, so readers can focus on what is important, the content.
I've completely recoded Clutterless. Main changes from v1 bigger responsive screen sizes, theme options are now in the customizer, removed AJAX loading search and features two fresher fonts. Useful links:

Demo - Github - Setup Video - FAQ
Your download is being prepared...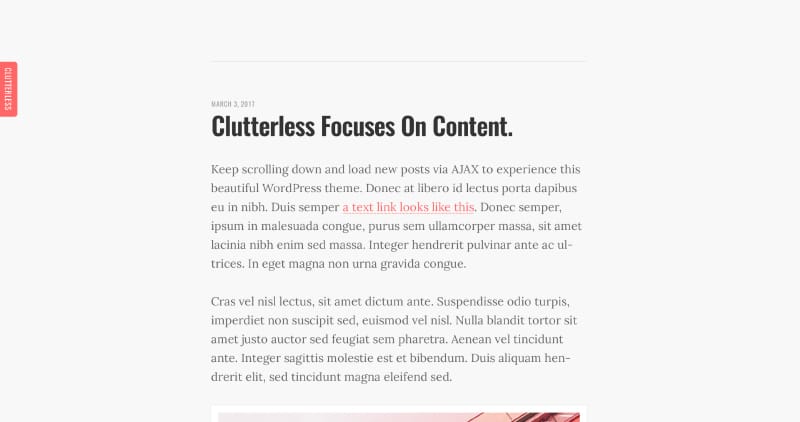 Remove the footer credit for only $9
Clutterless has a CCA 3.0 License meaning you have to keep the footer link back to One Page Love. Simply buy a Premium License to legally remove it... and help support One Page Love 🙏
Buy $9 License
Email Inspiration? Check out Email Love 📬