Dimension One Page HTML Template
'Dimension' is a free One Page HTML template suited for a minimal personal site. It features a unique, subtle zoom-out (when loading the content modals) that creates a lovely depth effect. There are 4 content modals that can host any standard content including a contact form.
If you want the attribution-free (remove the footer credit) version of the Dimension HTML template, head over to Pixelarity for the Premium option that includes friendly support:)
This is Dimension, a fun little one-pager with modal-ized (is that a word?) "pages" and a cool depth effect (click on a menu item to see what I mean). Simple, fully responsive, and kitted out with all the usual pre-styled elements you'd expect. Hope you dig it :)
Your download is being prepared...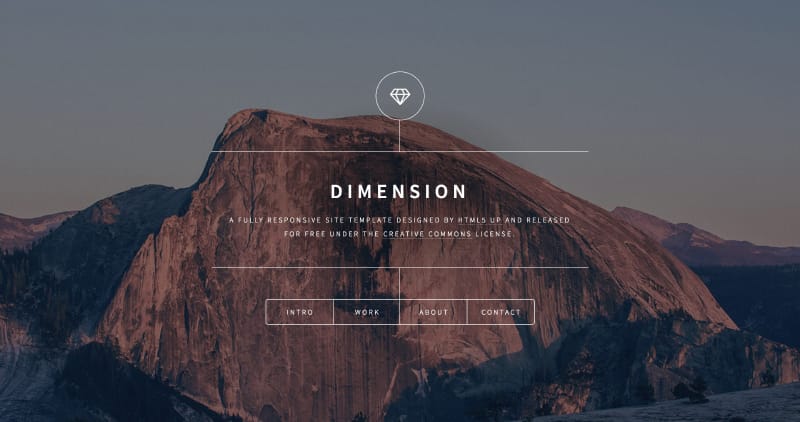 Want to remove credit or get support?
Dimension has a CCA 3.0 License meaning you have to keep the footer credit to HTML5 UP. When you join Pixelarity (the Premium Tier of HTML5 UP) you can legally remove the credit, get support and access another 96 beautiful HTML templates.
Visit Pixelarity
Email Inspiration? Email Love is here ⚡️