Ethereal One Page HTML Template
'Ethereal' is a free One Page HTML template featuring a unique horizontal-scrolling layout. The template is suited for anyone after a refreshing personal site or can even act as a minimal photography portfolio. Features include smooth scrolling horizontal browsing (and swiping on tablet), colorful background gradients, pop-up image gallery and a smart contact form. Awesome to see more unique templates coming out!
If you want the attribution-free (remove the footer credit) version of the Ethereal HTML template, head over to Pixelarity for the Premium option that includes friendly support:)
It's fully responsive, built on HTML5 and CSS3, and released entirely for free under the Creative Commons license. Hope you dig it :)
Your download is being prepared...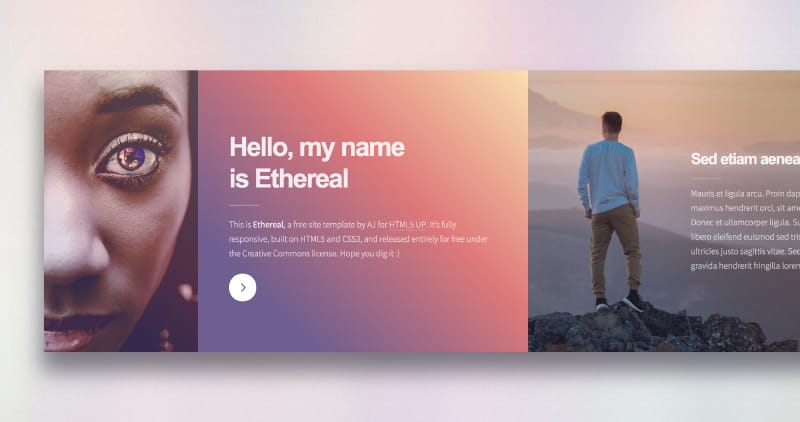 Want to remove credit or get support?
Ethereal has a CCA 3.0 License meaning you have to keep the footer credit to HTML5 UP. When you join Pixelarity (the Premium Tier of HTML5 UP) you can legally remove the credit, get support and access another 96 beautiful HTML templates.
Visit Pixelarity
Email Inspiration? Meet little sister Email Love 🙏