WooCommerce One Page Checkout keeps purchasing within One Page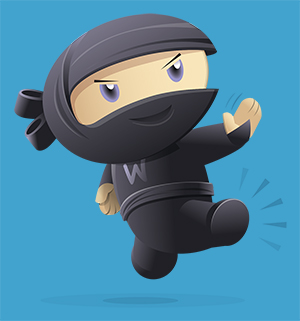 This weeks RSS and site sponsor is the awesome One Page Checkout extension for WooCommerce.
For those new to WooCommerce, it is a free WordPress plugin built by WooThemes. This extremely popular plugin gives anyone the ability to sell anything online within their WordPress installation.
How popular you ask? 37% of ALL online stores are powered by WooCommerce!
We don't feature a lot of these WooCommerces powered stores as they aren't Singe Page websites. This is all going to change with the introduction of the One Page Checkout extension.
---
What exactly does the One Page Checkout extension do?
Think of an extension as an "add on" to an already very functional product. The reason it's not bundled into the main product is because it is not for everyone. So it is offered as an optional extension keeping the main code less bloated. Smart.
This One Page Checkout extension keeps the whole commerce checkout process within the same page ie. the same One Page website if your store is on your home page.
This means when a user clicks an "Add To Cart" button, the items are added to the shopping cart without the page reloading. The user can continue to checkout and pay right there without any further waiting for pages to load or further distractions.
1 in 10 people who abandon their cart do so because the checkout process is too long. Reduce cart abandonment by offering the entire purchase process on a Singe Page, with WooCommerce One Page Checkout.
Their promo video explains it quite well and includes a quick demo on implementation:
---
One Page Checkout Features
Product Selection + Checkout
One Page Checkout displays product selection and checkout forms on a Singe Page. Customers can add products to an order (or remove them) and complete payment without leaving the page:

Curated Products
You choose the products to display on each checkout page. Create a page for just the one featured product, a few related products for a promotion, or your store's entire catalog:

Custom Landing Pages
You can also create multiple unique Landing Pages for special events, promotions or select customers. Add the shortcode to any page (or post) and add your content above the shortcode to display unique sales copy before the purchase process:

Built-in & Custom Templates
One Page Checkout includes several built-in templates, including a simple pricing table and list of products. Choose the template most suited to your page or if the built-in templates don't fit your needs, create a custom template:

---
One Page Checkout Implementation
Probably best you see how extensive the documentation is. I've given it a spin myself and it's super easy to implement. Basically all that is involved is dropping a simple shortcode anywhere in your One Pager that requires the commerce section: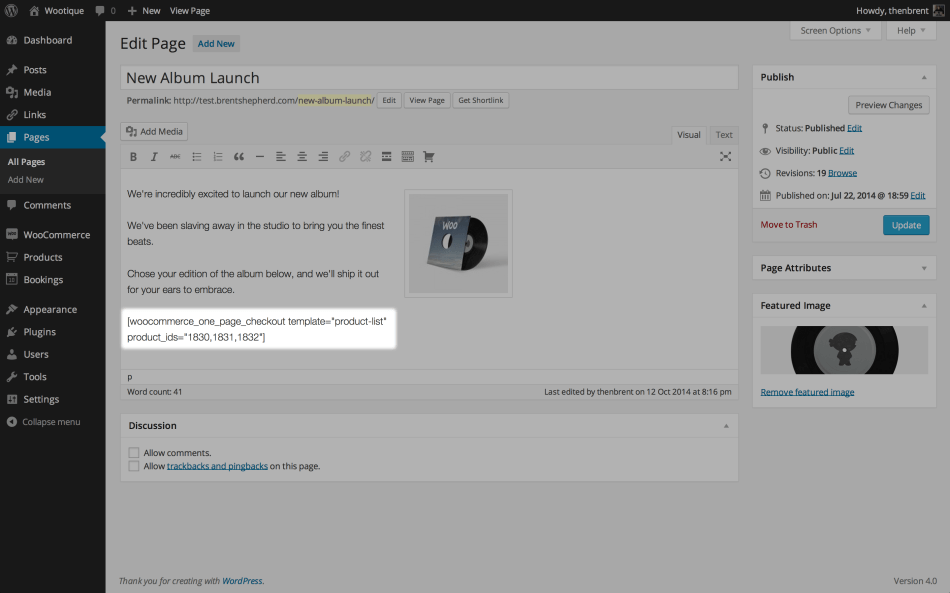 ---
How much does the One Page Checkout extension cost?
WooCommerce is totally free but this One Page Checkout premium extension is $79 and well worth the money. Your purchasing includes one year of quality email support and plugin updates.
---
I'd love to see what you're building with this extension so please email or tweet me your links. We might put together a roundup of sites to showcase more on the product:)
Much love,
Rob

Twitter: @robhope
Email: [email protected]