Meet Gustavs Cirulis, creator of the Characters Mac App site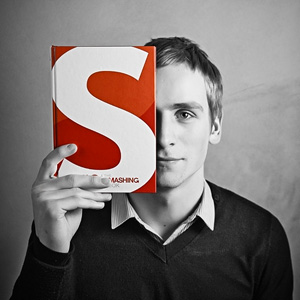 When I first opened up Gustav's submission for the Characters Mac App site, the initial response was literally "Wow, now this is an awesome first impression!"
Stoked I got to ask him a little bit more about the build…
Hi Gustavs! To start, can you please tell our readers where you are from and what you do?
I'm from Riga, Latvia and I'm a UI/UX Designer with a passion for apps working for DraugiemGroup.
Can you give us an overview of your work environment and the setup you work with?
I work in a very creative office space, you can take a peak at it here. Regarding the setup, I have always been a big fan of Apple products, so at work I have a 27″ iMac, but I always carry my 13″ MacBook Pro with me, where I have all my inspiration and music.
The One Page site for the Characters Mac App is awesome, I absolutely love the load transition against the moving background, very original. How long did it take you to build the site?
Actually, this app was an experiment to find out how long does it take to build a Mac app and what's the process like, so I did it pretty quickly. I did the first draft design, showed it to my friends and made a few changes and then sent it to developer, who developed the first version in just a few hours. I knew we needed animations for this site to stand out, so I designed the site with that in mind. I'm guessing that the total process was about 5 hours.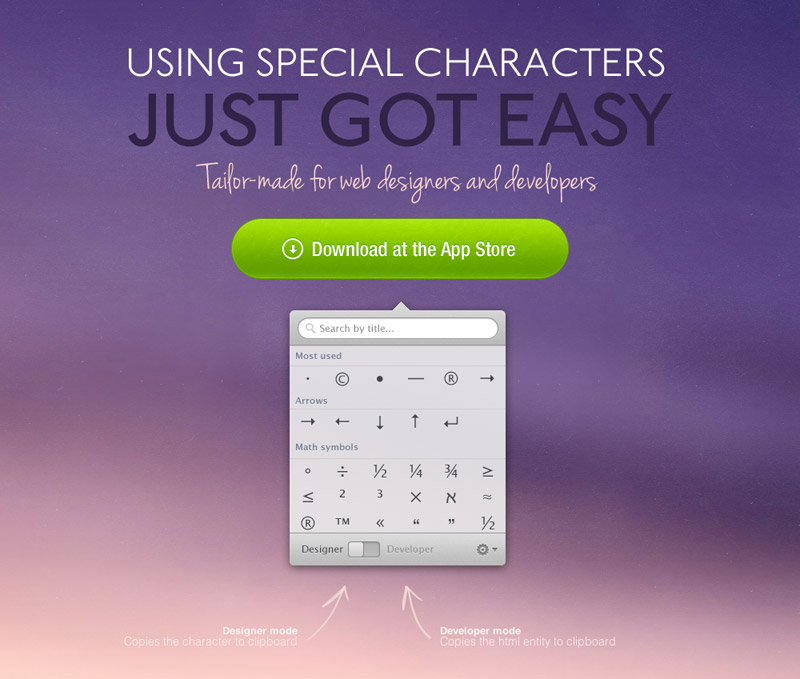 Any cross browser issues you dealt with?
Disappointing, but Opera doesn't support these animations at all, in fact, the site was completely broken, so we had to add custom rules just to have it working. All the other modern browsers did okay compared to Opera.
Do you feel a rising trend in creating One Page websites for apps?
Definitely. People are reading less and less now, so you have to be really straight to the point and One Page sites are the best way to have only the most important information.
Thanks for the insight on your work! Where can people follow your work in the future?
Thanks, I'm glad to answer your questions. You can follow me on Dribbble and Twitter
---
(Aug 2022: unfortunately the site and app is now offline so I've removed all the links to them)
Hope you guys enjoyed the interview, we've got a bunch more lined up with some top dog One Page website creators!
Much love,
Rob

Twitter: @robhope
Email: [email protected]