Meet Andrew Lucas – The designer behind the beautiful Cambridge Healthcare website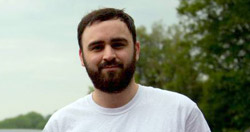 The majority of sites within the health sector are terribly designed so you can imagine my surprise when Andrew submitted the beautiful
Cambridge Healthcare site
to us.
I caught up with Andrew and asked him a few questions about himself, his role in the site, approval process and how he requests all the fine details in the development.
Hey Andrew! To start can you please tell our readers where you are from and what you do for a living?
I'm from England, originally from a town called Worcester which is a city in the Midlands. I then spent seven years living in sunny Bristol, where I studied and also worked for a great little design agency, called Omni Digital. I now live in London where I'm the Lead UX/UI Designer at Cambridge Healthcare. We're a health based, tech startup with our London office located just off of Silicon Roundabout (Old Street). It's great working working here and being able to really focus on refining a product. Moving away from the typical design agency format is quite refreshing.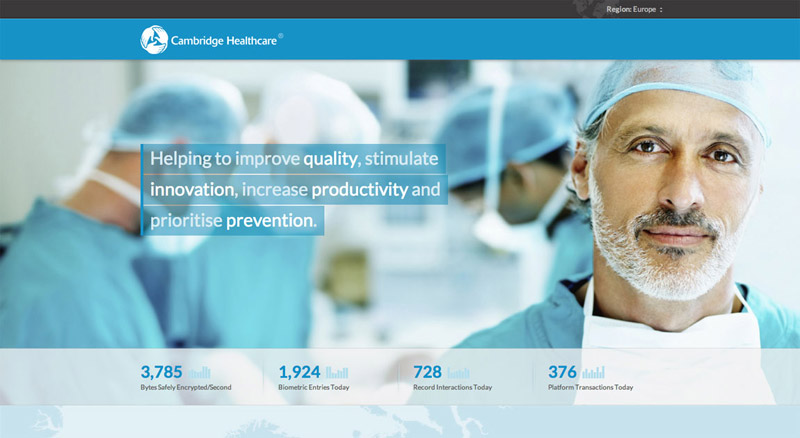 The Cambridge Healthcare site design is so refreshing, I love the soft blue scheme that fits in perfectly with the industry. What was your exact role in this project?
Thank you, I'm glad you like it. One of our main aims here is to have a really strong design ethic, most health based sites/products are so poorly designed. In a way that makes it easier for us to stand out in our field, but it's more than that, we're passionate about design and we want the people who are using our products to feel that too. My role in the project was planning the UX for the page and designing the layout. Creating a narrative throughout the page was the most important part of getting the layout right. Each section explains a bit about the company and our products, getting each section to link to the next was key. Sarah-Jane our Frontend Developer did an amazing job of realising my design, the reason the site's so clean is her coding.
A lot of time was spent refining small details on the page, they're the kind of things that most people probably won't notice, but as a whole give a really solid finish to the site.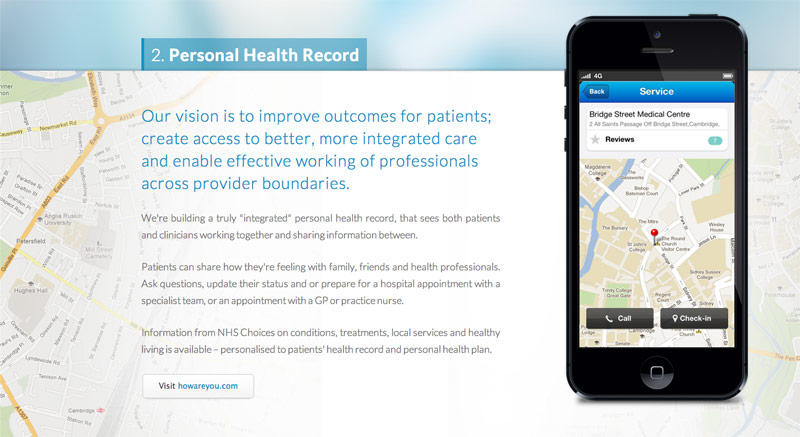 How long did the project take? I'd imagine with a company that big there are lots of meetings and approvals to get…
It was an interesting process and it certainly didn't happen over night. If you could see the project folder, you'd see that it went through a lot of iterations. I work closely with the CEO when it comes to the design of our products, a shared passion for detail means that we're putting out some really polished work. One of the good things about working for a startup (this one anyway), is that communication is very straight forward, there's no client approval, or need to book in a meeting, so things can be actioned immediately. It's a really organic way to work.
How much influence did you have on the development features? As a designer, do you suggest things like the Parallax effect, how infographics load up and how the user profile is scrollable within the iMac?
Yeah I get to have a lot of input into those kind of decisions, I work closely with our front end developer and everyone inputs into these types of things, someone will come up with an idea and someone else will work out how it's going to be done. In my head I have a heap of techniques that I'm waiting to use, it's just down to finding the right case for them. This site certainly gave me the opportunity to use a few of them.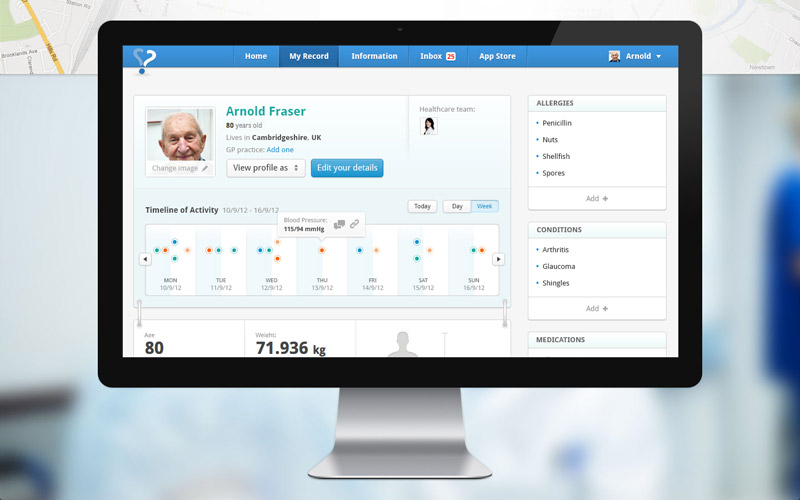 Why no responsive version?
It's coming. This is definitely something that will happen in the new year. The reality is that we have a fairly small (but growing) design and development team and the majority of our resources have been focussed on our main product howareyou.com. We're about to release a massive update to the site, which includes a totally overhauled patient record amongst other things. Stay tuned though, I look forward to working on the responsive update to cambridgehealthcare.com.
Thanks for your time Andrew, where can we follow your future design work?
Cheers guys. I'm most active on Dribbble and Twitter, on Dribbble you can see a handful of shots that will give you a picture of what we've been working on here.
---
Hope you designer cats enjoyed the interview!
Much love,
Rob

Twitter: @robhope
Email: [email protected]