Meet Isaac Wooten – The UI/UX Designer behind the beautiful Visage Landing Page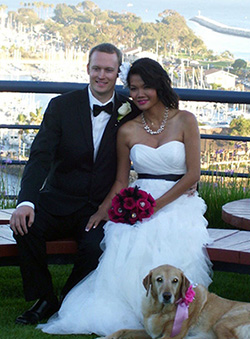 Visage
is a beautifully designed responsive One Pager – a service that creates slick branded reports, also currently building a self-service application.
I really like the horizontal slider showcasing the application dashboard and it really fills a large screen well.
I caught up with the UI/UX designer, Isaac T. Wooten, where we chat about who was involved, the development process and how he get's his design inspiration.
Hi Isaac! To start can you please tell our readers where you are from and what you do for a living?
Hi there! Originally I am from a small town in Alaska called Livingood, but for the past seven years I have been living and working in sunny Southern California. I design and develop digital products and experiences for a wide variety of startups and well-established brands all over the world.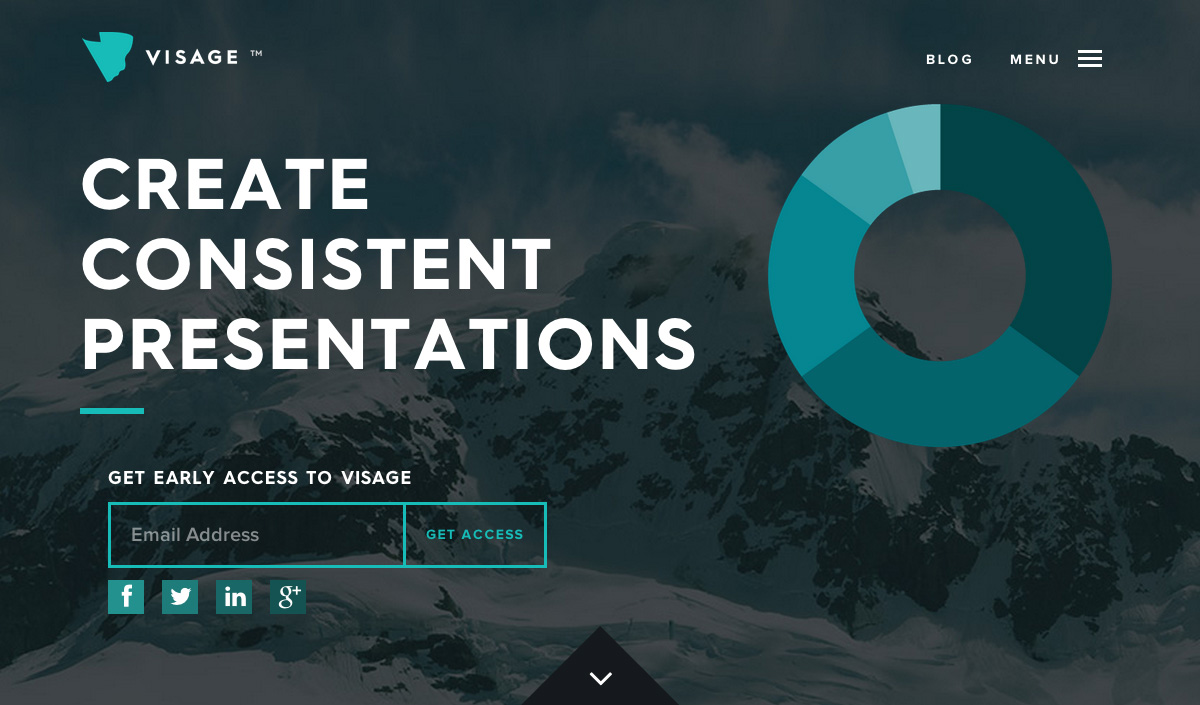 The 'Visage' Landing Page is really beautiful – what was your exact role in this build and who else was involved?
My role on the Visage.co site consisted of the UI/UX design, visual language, and front-end development. However, it wouldn't have been a success without the help of many talented individuals from the Visage team and Column Five.
Jake Burkett and Matt Hogan were instrumental in establishing the overall site structure, marketing strategy, brand messaging, and project management. Gerson Hernandez was in charge of video production and showcasing the product interactivity. Nate Butler provided valuable art direction feedback. Brad Rigby and Sean Parent were the wizards behind the back-end development, server infrastructure, and made sure it would be blazing fast and stable for our users. Ross Crooks, Jason Lankow, and Josh Ritchie were key players in the product direction and in ensuring that everything was aligned with our long-term vision.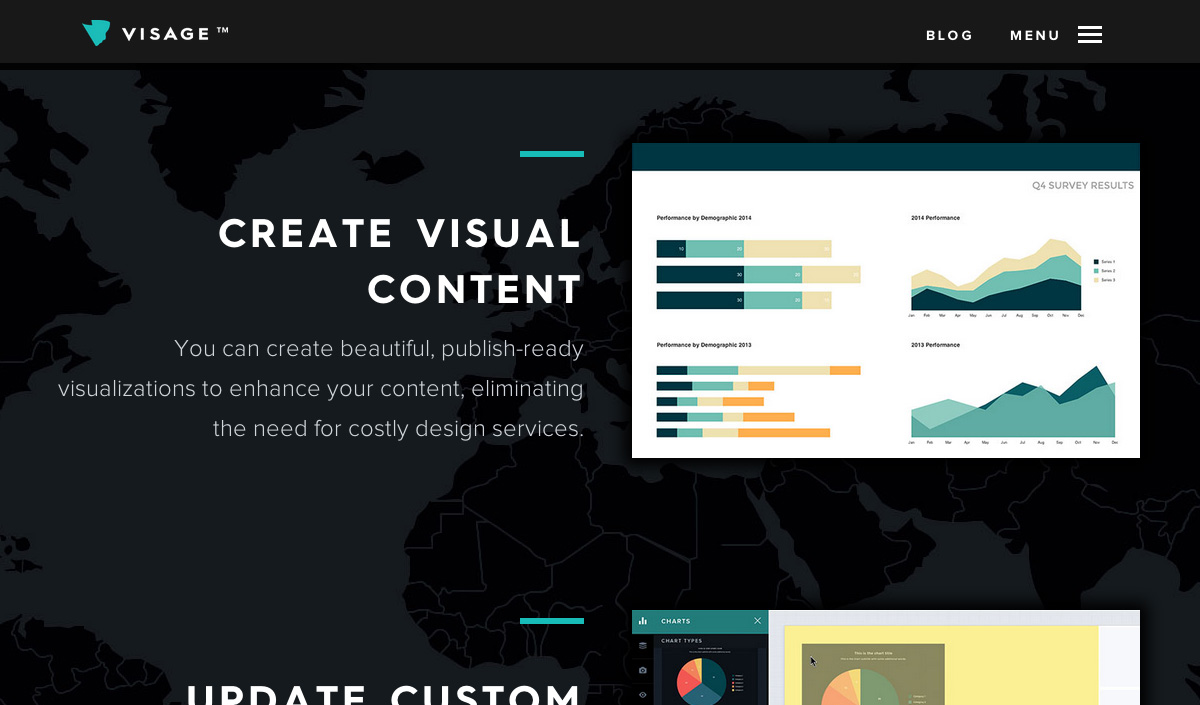 A big team for sure. I'm really loving the color scheme and crisp font choice – it seems this was well thought out and executed. How long did it take to ship – from initial designs to launch date?
Thank you! There was definitely a lot of collaboration and feedback between everyone on the Visage team. The design went through many rounds of iterations before it evolved into the current site. My main goal with the marketing site was to maintain brand consistency with the actual Visage product and keep the fonts, colors, and movement consistent throughout. From start to finish it took about six weeks to design and develop the entire site.
If I may say I can see of the Squarespace influence. How do you normally get your design inspiration?
Great eye! I have always been a fan of the Squarespace style and their current site is no exception. We were truly inspired by the navigation menu, it's fluid motion, and how the rest of the page content reacts. We chose to implement a similar menu system with our own twist on the idea.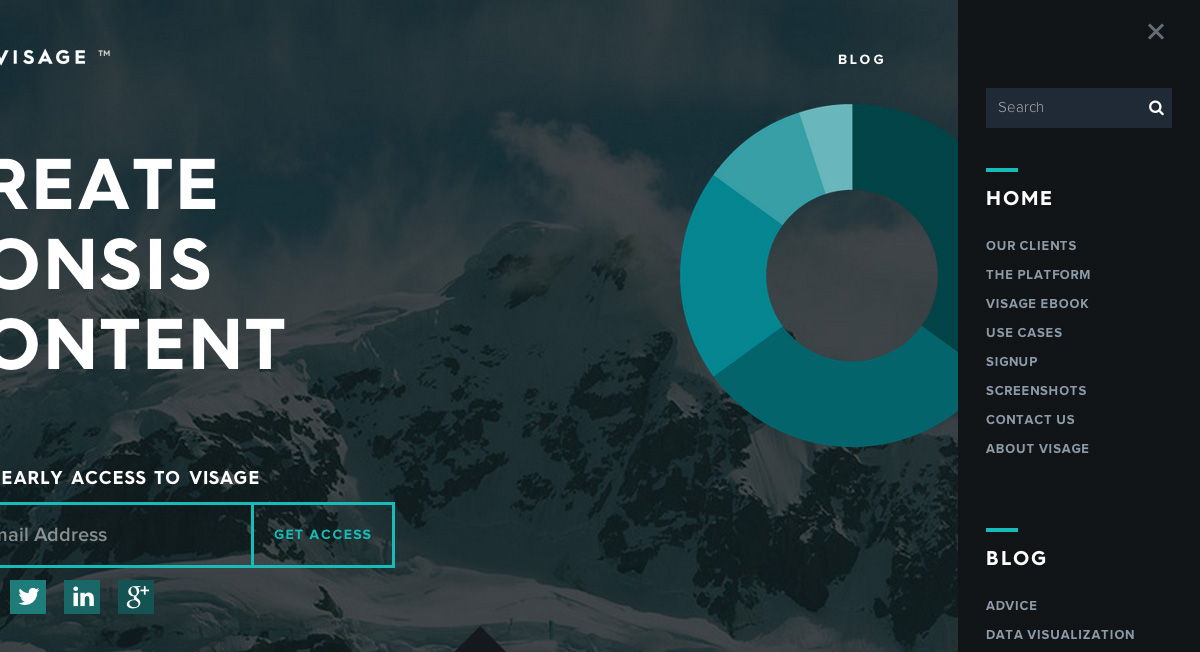 I believe the web, nature, and my colleagues are the greatest sources of design inspiration that I have. Part of my daily routine consists of browsing the web for new inspiration and fresh ideas. I love to observe how other designers and developers are innovating, both creatively and technically, in this constantly evolving space. I also draw a lot of inspiration from the real world and find myself being inspired every day I walk out my front door. There is something truly elegant, ethereal and mind blowing about nature and the universe we live in. I always try to keep an open mind and often find myself viewing the world from both a creative and scientific perspective.
Great insight. I hear you are now a UI Designer over at Google, congrats! I'm unsure the process nowadays but does the big G approach you or do you apply?
Indeed I am, thank you! Google is actively hiring top talent in many different areas related to UX design and development. They may approach you first, but if you prefer not to wait you can always apply over at: google.com/jobs.
Thanks for chatting with us Isaac, where can our readers follow you online?
It's been a great pleasure chatting with you as well, thank you! I'm not a huge social media guru, but I do post things occasionally on my Dribbble account. I also want to give a final shout out to developer to Drew Gourley who contributed a lot to the final design. Here is my original design concept.
---
Much love,
Rob

Twitter: @robhope
Email: [email protected]