Meet Tapan Babbar – the creator of the brilliant Delhi Timeline One Pager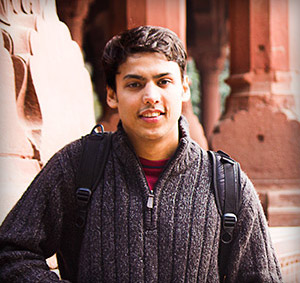 The Delhi Timeline is brilliant informational One Pager showcasing Delhi via a series of big imagery against an interactive timeline.
A serious amount of effort and research has gone into this project and it is well executed.
I caught up with the creator of the project, Tapan Babbar, where we talk about the build, how his friends and family helping and the overwhelming response the One Pager has received.
Hi Tapan! To start can you please tell our readers where you are from and what you do for a living?
Hey! I am an independent UI Designer based in Delhi. Though it's not been long since I have been freelancing, I have been lucky enough to have worked for some great clients.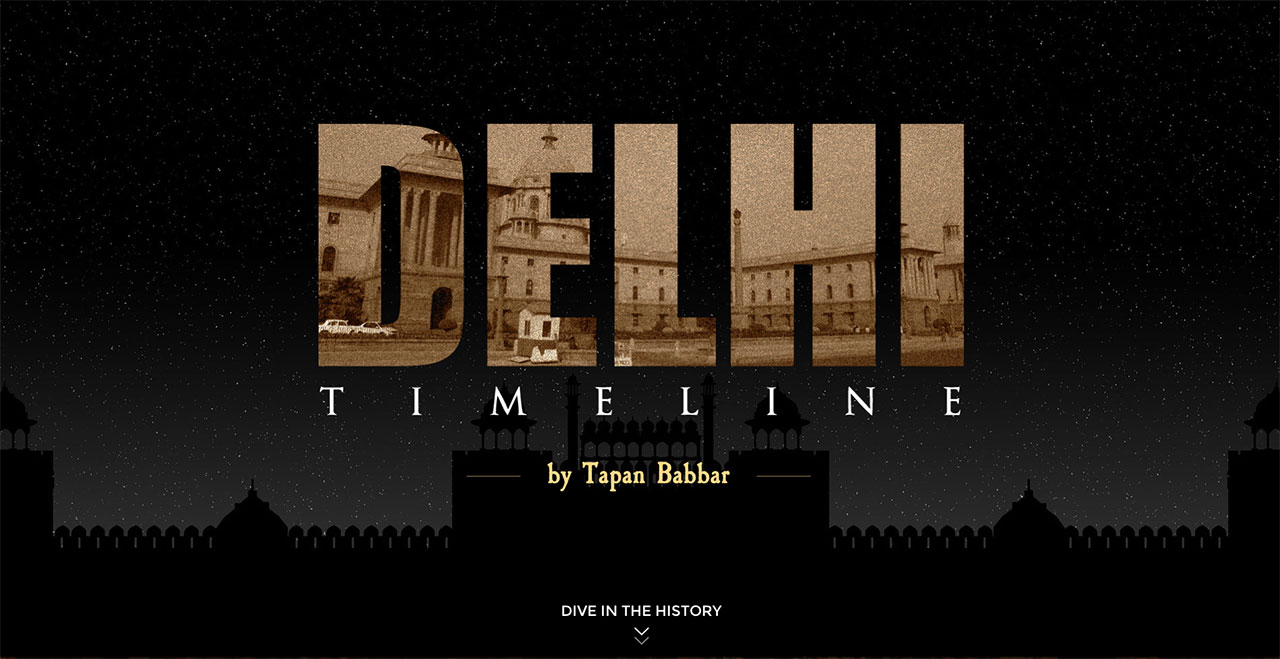 What made you decide to create this project and bring Delhi to the world?
The idea just popped out of nowhere. I was reading about the history of Delhi, connecting the dots, and co-relating the facts with the famous monuments I have been seeing since childhood. The more I read, the more I got fascinated with the number of events that occurred at the same place where millions today casually go about their daily lives. I wanted to stop each one of them, look excitedly in their eyes and share my newly found enlightenment.
At first I thought of writing a blog, but then reality struck me and I realized, that the information has always been available in books and encyclopedias, and the fact that I won't be sharing anything new. What I could add was the experience and so I decided to target the audiences who aren't history buffs. I asked myself, what it is, for which people across demographics share their love, and the answer was – photographs, stories and more photographs. And so, Delhi-timeline happened.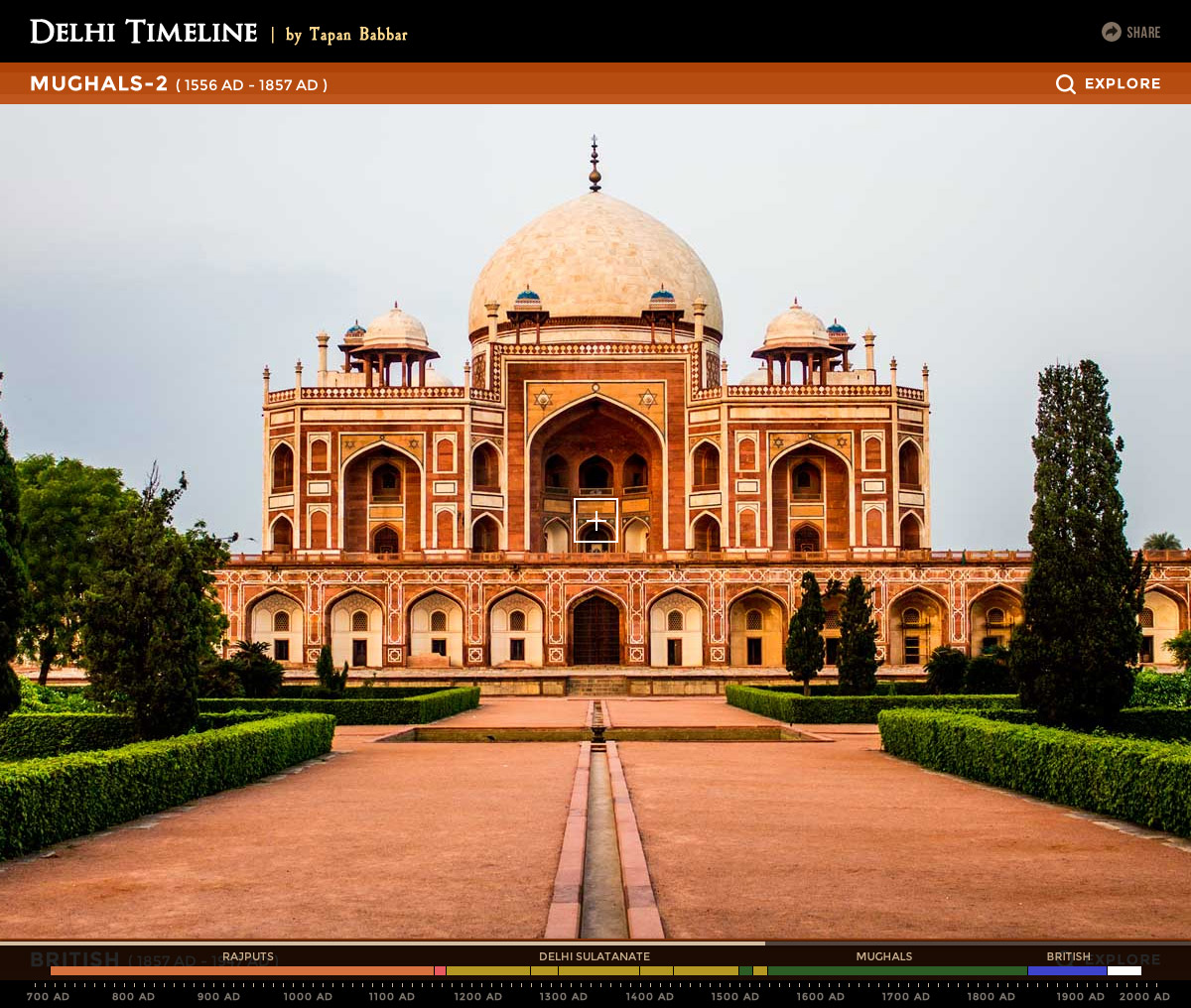 Brilliant. A lot of effort and research has gone into this One Pager, can you tell us what your exact role was and did you get any help?
Well, this project was divided into three phases – taking pictures, creating a website, and writing the content, spread over a duration of 6 months. I tried to merge the little I knew about each of these fields, into something useful and at the same time, likeable. And yes! It took a lot of help. I am grateful to my family and friends who accompanied me to many of the heritage sites and made this entire process so much fun. They also helped me with feedbacks and proof reading the mammoth content.
Sounds like so much fun getting your friends and family involved. Nice touch how the map pin location changes as you slide through photos in the subsections. Did you run into any obstacles or cross browser issues?
A lot! The major challenge was to showcase the entire information in a constrained screen window. I was hell-bent on a Singe Pager, and thus the idea of subsections came to me. To successfully implement each subsection keeping in mind the screen resolution, browser compatibility, and the loading time, was the most time consuming task during the entire duration of the project.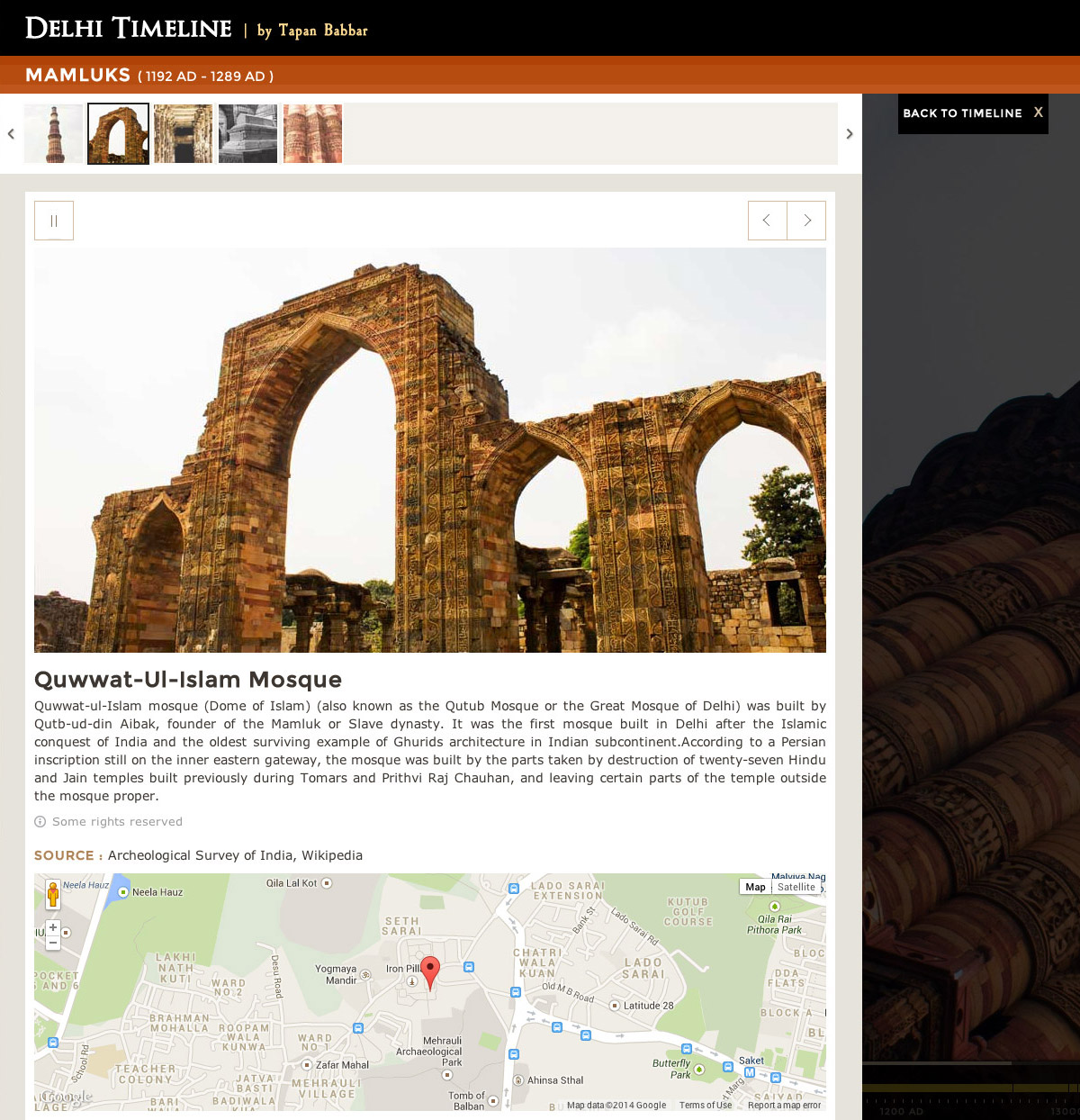 How has the response been and are you planning to do other cities?
The response has been truly overwhelming for a boring 'history' website. I had expected majority of the traffic coming from India but to my surprise, and thanks to the design showcases like "One Page Love" and others, the website has been doing rounds across the globe. I am still trying to figure out the reason behind it, but Russia has surpassed India in terms of the visits on the website. I hope Delhi Airport will soon be flooded with International tourists.
In reply to the latter half of the question, no I won't be doing a similar model for any other city, as it is too predictable for the users, and too monotonous for me. I am just relaxing for a while, replying to the mails of appreciation and waiting for the next idea to inspire me.
Great to hear there has been such a positive response. Thanks for chatting with us Tapan, looking forward to your future work, where can our readers follow you online?
My portfolio has been under construction for ages. However, if anybody wants to get in touch or know more about Delhi, you can find me on my Facebook account. I have started to update there on a regular basis.
---
Much love,
Rob

Twitter: @robhope
Email: [email protected]