Meet Michael DeKay, Creative Director behind the Barcamp Omaha event site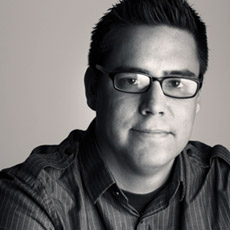 The
Barcamp Omaha 2012 website
is action packed with gorgeous illustrations and instantly placed itself into our '
Most Loved
' category in July.
Hi Mike! To start, can you please tell our readers where you are from and what you do?
Hi, my name is Michael DeKay, I am from Omaha, Nebraska and I am a Creative Director at Grain & Mortar.
Can you give us an overview of your work environment and the setup you work with?
Our studio is located in what used to be an old furniture factory, called the Mastercraft Building, in North Downtown Omaha. I work at a sit/stand desk that we built off a template from Simplified Building. I design on a Mac Pro with dual 20" cinema displays.
The One Page site from the Barcamp Omaha 2012 is stellar. Such great work on the illustrations, the animations and parallax scrolling with the clouds. How long did it take your team to build the site?
We time-track so I actually have those numbers. It was about 75 hours – half in design and half in development, and that also includes the mobile version of the site.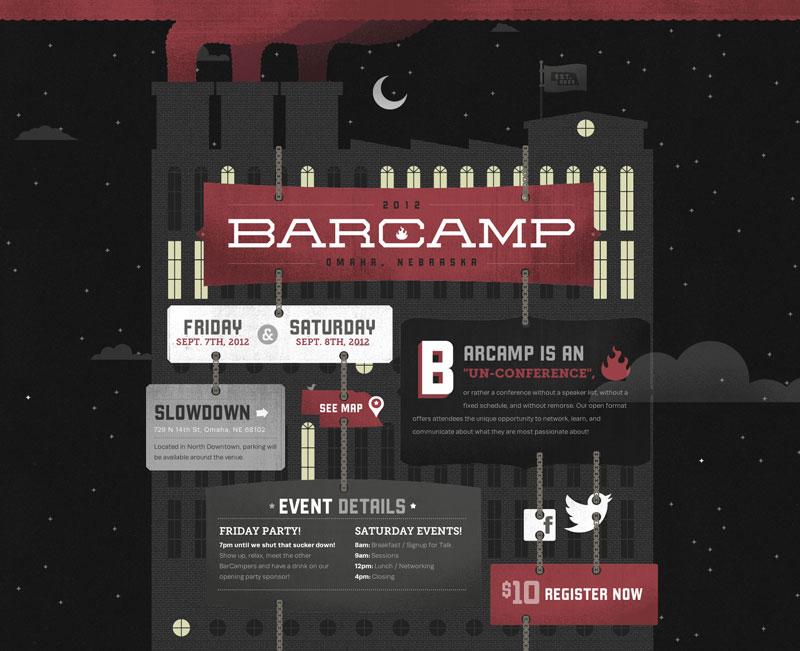 Any cross browser issues you dealt with?
So far we have been pretty lucky. Since our audience was more technologically advanced, we went to IE8 so we couldn't get into too much trouble.
Do you feel a rising trend in creating One Page websites for events?
Absolutely. Event promotions were generally in poster format before computers were around, so it's nice to be able to go back to that style and create something that grabs your attention quickly.
Is Grain and Mortar involved in the event? If so how has the response been? 10 bucks seems an absolute steal for what an attendee gets…
Yes, Grain & Mortar is responsible for creating all of the marketing materials for the event. We also help setup, tear down, help organize and facilitate in every way we can, and occasionally we give a talk at the event. The other organizers involved are Matt Secoske, Megan Hunt, Eric Downs and Dusty Davidson. The response has been great, we sell out every year. Yes, $10 gets you a lot! We don't make any money from this event, we just try and cover our expenses. We love Barcamp, and the idea behind it. We look at it as our opportunity to give back, inspire, and promote the culture in Omaha.
Thanks for the insight on your work and the event! Where can people follow your teams work in the future?
It's been my pleasure! You can visit our website at grainandmortar.com and follow us on twitter @grainandmotar.
---
Visit the Barcamp Omaha site here and book your spot for September.
Hope you folks enjoyed the interview, we've got a ton more lined up with some top notch One Page creators!
Hope you guys enjoyed the interview, we've got a bunch more lined up with some top dog One Page website creators!
Much love,
Rob

Twitter: @robhope
Email: [email protected]