What (exactly) is a website Landing Page?
A Landing Page is the webpage where a user "lands up" after marketing efforts.
Imagine Airbnb have an Instagram Story promotion saying "Swipe up to win the trip of a lifetime". You swipe up and land up on the Airbnb competition Landing Page, not the Airbnb website home page.
🚫 airbnb.com
✅ airbnb.com/competition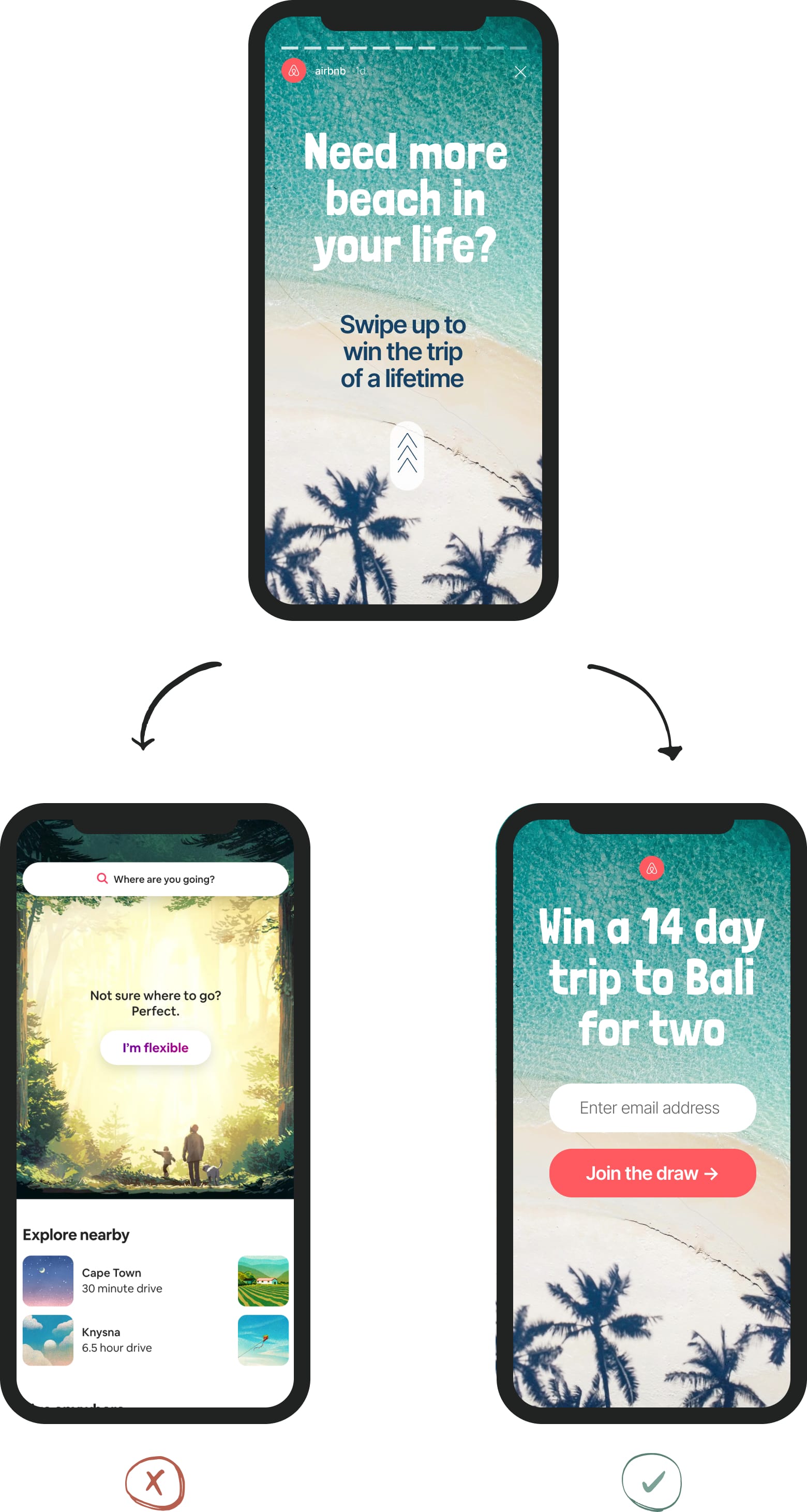 Another classic example is Apple's well known product Landing Pages. Imagine the difference in bounce rate (people leaving the webpage) if Apple linked all their iPad mini promotion to their home page:
or the actual iPad mini Landing Page:
Landing Pages are effective as users arrive to content perfectly aligned with what they are looking for.
---
If any of this (text, images or refs) didn't make sense, please hit me up on Twitter or email - I'm here to help. Also let me know what Landing Page areas you are struggling with and I'll try my best to point you in the right direction:)
Much love,
Rob

Twitter: @robhope
Email: [email protected]