5 ideas to help transition your physical business online
There has never been a more important time than now to transition your business online.
I get it. You either don't have the time or you don't feel your business makes anything significant to offer online.
Using the Squarespace platform (my long-time favorite website builder) as context I'm going to share 5 ecommerce tactics to consider for your physical business.
Squarespace makes online commerce a reality and is truly an all-in-one platform allowing you to register a domain, build a beautiful Ecommerce website, sell products and even send marketing emails to your customers. Let's begin!
---
One Page Love Exclusive Coupon
OPL10
Yay! Squarespace has been kind enough to give One Page Love readers the exclusive coupon OPL10 for 10% Off* your first website or domain purchase. (There is a free 14-day trial with no credit card needed, so you can try risk-free.)
---
Article Breakdown
---
1 – Selling Gift Cards
Gift Cards allow for customers to pre-purchase your products or services. This purchase is later claimed using the unique Gift Card code.
Here are a few benefits of offering Gift Cards:
Cashflow – Several customers could purchase Gift Cards in a short period of time, increasing your short term business cashflow.
Digital Format – A customer can purchase the Gift Card online, at any hour, without needing to go into your store.
Marketing – Your product or service can be gifted – by a loyal customer – to someone via Gift Card. Acting as a form of marketing.
Squarespace offers full Gift Card functionality on all Business and Commerce plans.
Simply connect a payment processor like Stripe or PayPal and you can start to sell Gift Cards in no time. There are neat features to show when Gift Cards were sold, when last they were used and how much balance is remaining.
---
2 – Selling your time
With a decent Internet connection, webcam and microphone, you are able to conduct one-on-one video calls online. Here are a few of ideas to sell blocks of time for online meetings:
With a few years experience in the your industry, you no doubt have advice for newcomers. Consider offering a consulting service (it could even be after hours) sharing your knowledge about the ins-and-outs of getting started.
If you are proficient at anything, you could offer private teaching services. Example: a private maths tutorial visiting students can conduct online lessons too.
If you have unique access to something, you could offer private access to it online too. Try think out the box here, you'll be surprised at what is being accomplished. Example: a game drive tour.
With Squarespace Scheduling, customers can quickly view your availability and book their own appointments or classes. They can even pay online and reschedule with a click.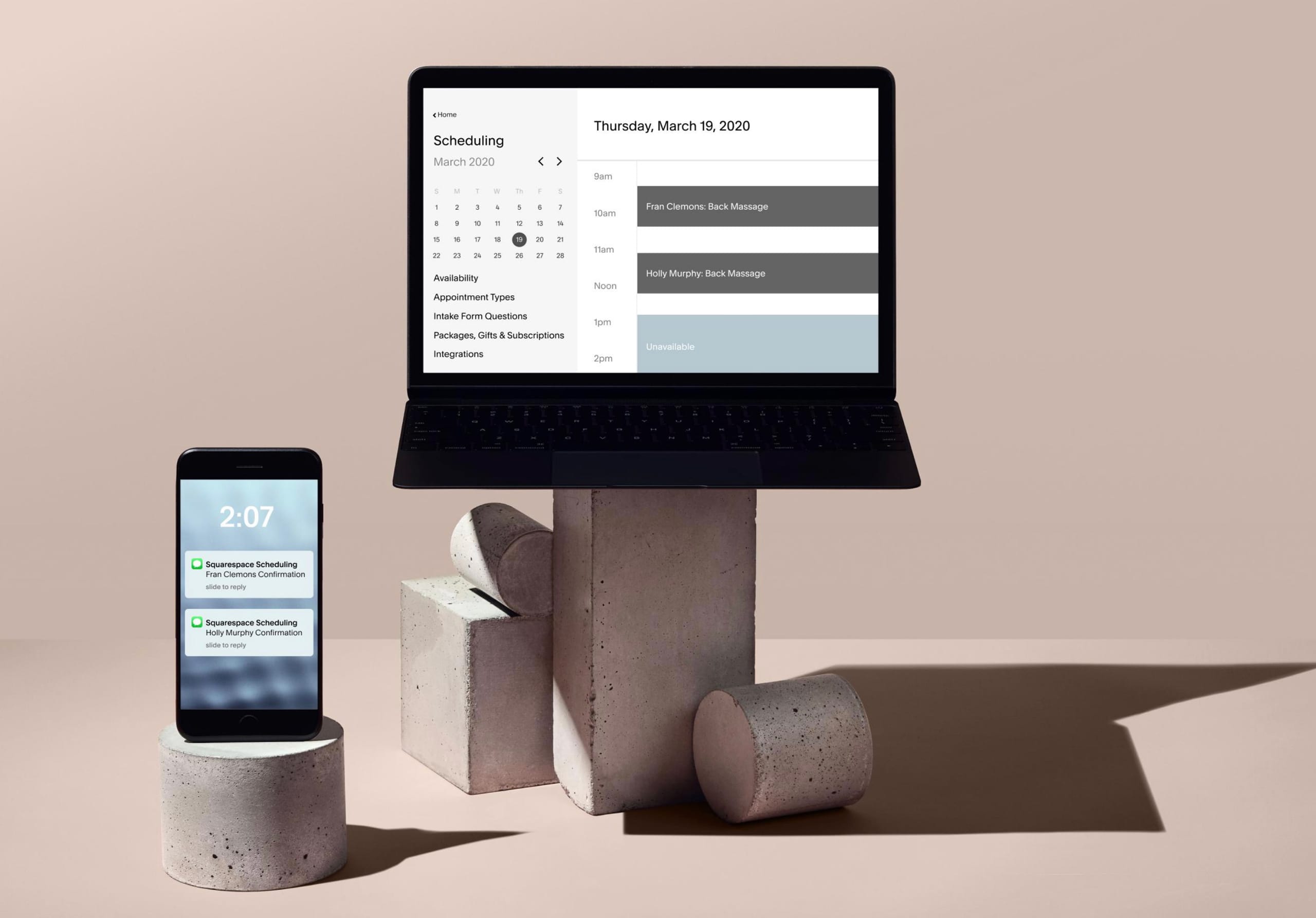 ---
3 – Selling digital products
Step #2 involves being online at the same time as your customer but what if you were to capture the advice, lesson or experience once, then resell it multiple times?
Here are a few examples to kick off some ideas to creative a passive income stream:
Script a topic, record yourself speaking about it, gather some visuals, then outsource the production to an editor. This will create a watchable lesson your customer could purchase and then download from your website. A lot of effort upfront, but only done once, then sold multiple times.
The same script could be compiled into a comprehensive document, then exported as a PDF guide and sold on your website.
If you are involved with thousands of business transitions, you could sell a trend report. These are particularly useful for related industries to yours. Example: your business specializes in vehicle tyre balancing and alignment. Each vehicle that comes in you document the condition of the windscreen, or the brand of tyres. These reports can be useful to those related industries.
Squarespace offers a brilliant interface to sell digital products on all Business and Commerce plans. You simply hook up your payment processor or choice, add your product details, upload your files, set your price and you are ready to share.
---
4 – Selling Merchandise
If your product has well known branding and your brand has a loyal following, consider selling branded apparel.
Tees, caps, stickers, prints, mugs and even face masks; these are all available merchandise options with the Squarespace and Printful integration.
You simply upload your logo assets and select the type of merchandise you would like to sell. Printful handle all the printing and shipping – meaning you do not have to take risks with stock.
---
5 – Selling your existing physical goods online
And lastly, if you are selling a physical that is shippable, I'd strongly suggest also selling these products online through your own website.
Here are a few benefits for you (and your customers) to selling online:
24/7/365 Commerce – Transactions can happen any time of the day, even when your physical store is closed after hours or public holidays.
Experience – An online store is a great platform for customers to research your full product range at their own pace, unlike a store visit.
Reach – Customers located hundreds of miles from your store can still obtain your products.
Cashflow – Transactions go straight into your bank account via online payment process, no dealing with cash.
Growing a mailing list – If the customer opts into future communication, you have their email address to directly email about new product launches.
Squarespace offers a full Commerce platform to sell your physical goods from taking credit card payments to emailing customers when you have shipped their goods. Honestly there is no better looking Commerce platform out there: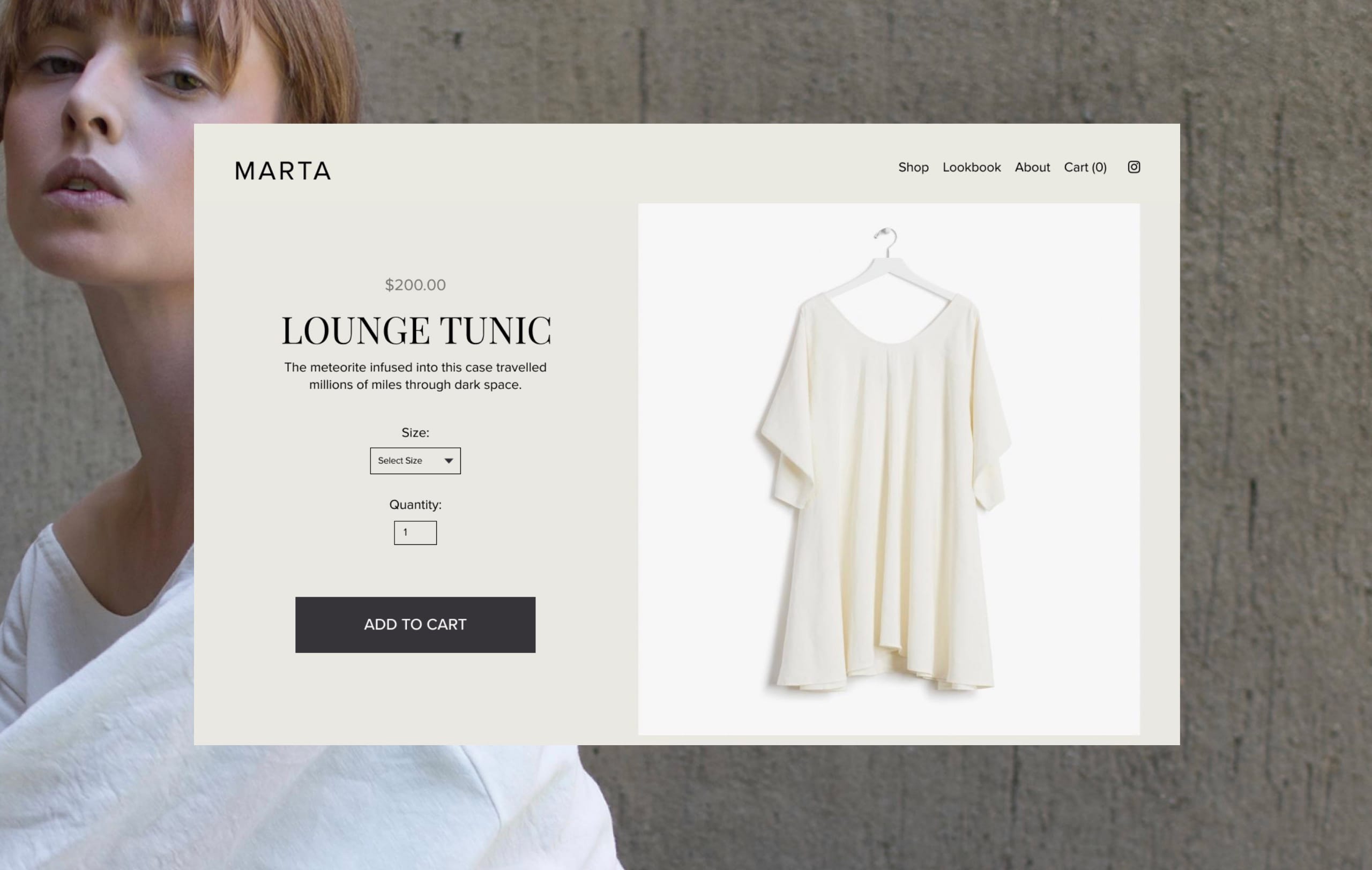 Squarespace also offers a profiles panel where you can see a holistic view of your customer engagement (transactions, email sends) and manage relationships with your audience.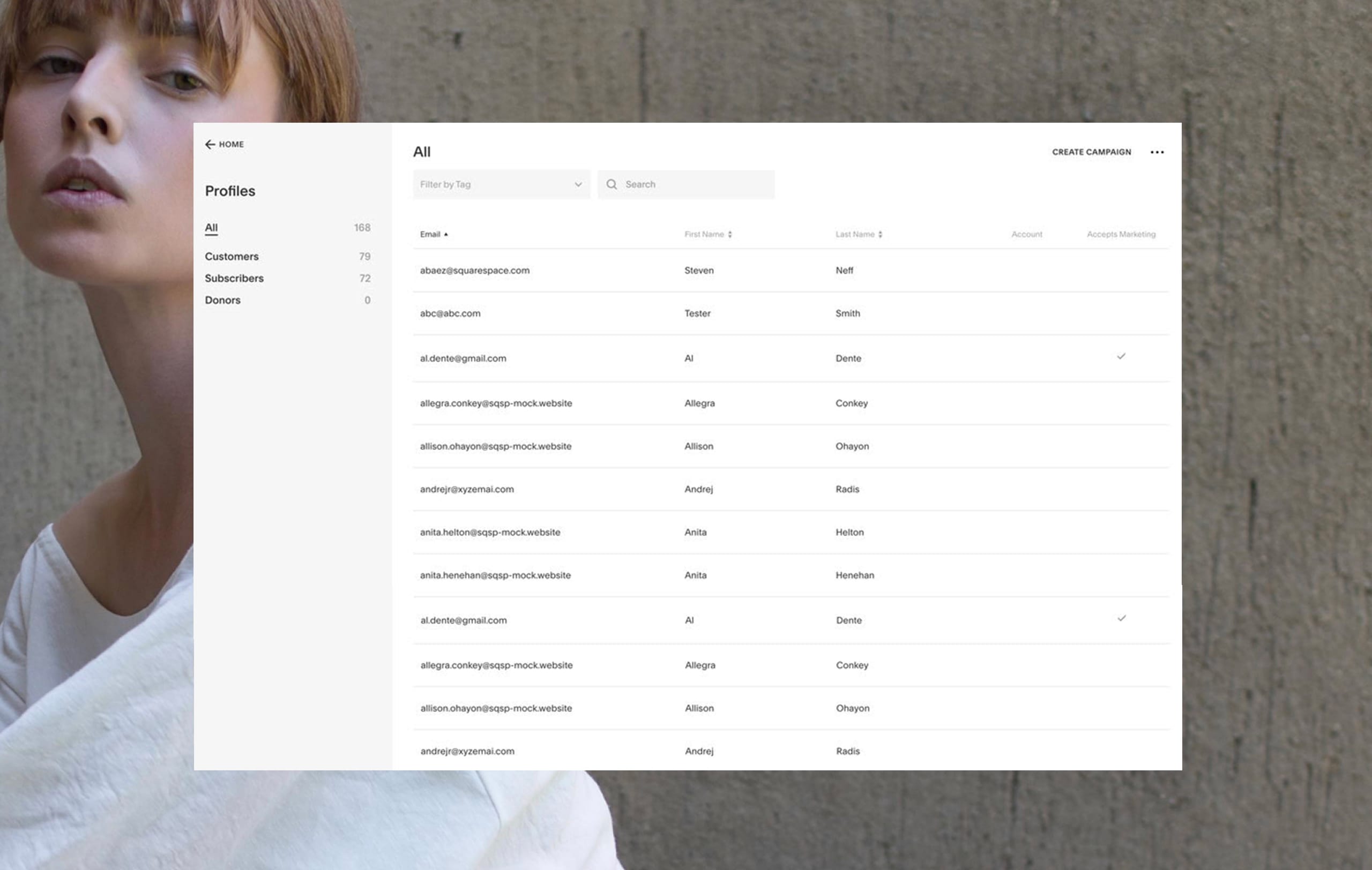 ---
FAQ: What are the benefits of using Squarespace?
Squarespace is a leading online website builder. What sets them apart is their superior level of design and award-winning customer support team available 24/7. Other main benefits are:
No Website Hosting Needed - their platform is fast and secure.
Online Content Management - all edits are done within your browser, no software needed.
Easily Drag and Drop Images - unlimited galleries with unlimited bandwidth.
Free Domain Name - when registering for your first website, if you pay annually (renews at standard rate).
Beautifully Responsive - all templates work for all devices, so you only have to design your website once. Test and preview how your website will appear on a range of screen sizes.
Blog Sections - can easily be added for content marketing and to share your journey.
Commerce Solutions - are an upgrade away if you want to start selling products.
Email Marketing - gather email addresses, send marketing emails and analyze the reader email activity.
Member Areas - create private website sections only accessible to signed-up or paying members.
Scheduling - add an online scheduler to your site to diversify your revenue with professional services or classes.
---
That's a wrap! Don't forget your 10% Off coupon*: OPL10
That's a wrap! Don't forget your 10% Off coupon: OPL10
OPL10
I hope you enjoyed this brainstorm on ideas to transition your physical business online. Props to Squarespace for creating a platform where we can create beautiful Ecommerce websites, easily. In case you missed it, I recently wrote a tutorial how to build a long-scrolling Landing Page from scratch using Squarespace.
* The OPL10 coupon offer only applies to first payment of subscription on Squarespace, does not apply to future recurring payments or monthly plans, and may not be combined with any other offer codes or discounts.
Much love,
Rob

Twitter: @robhope
Email: [email protected]