Monetize your content with Squarespace Member Areas
Squarespace – the all-in-one platform for building and marketing a website – has launched an exciting new membership feature!
Squarespace Member Areas allows you to create private member-only areas for your community to access via email sign up or payment.
In this article I share why membership could be good for your business, the different use-cases for membership (hopefully sparking ideas for you), detailed pricing breakdowns and answer frequently asked questions on Squarespace Member Areas. Let's take a look!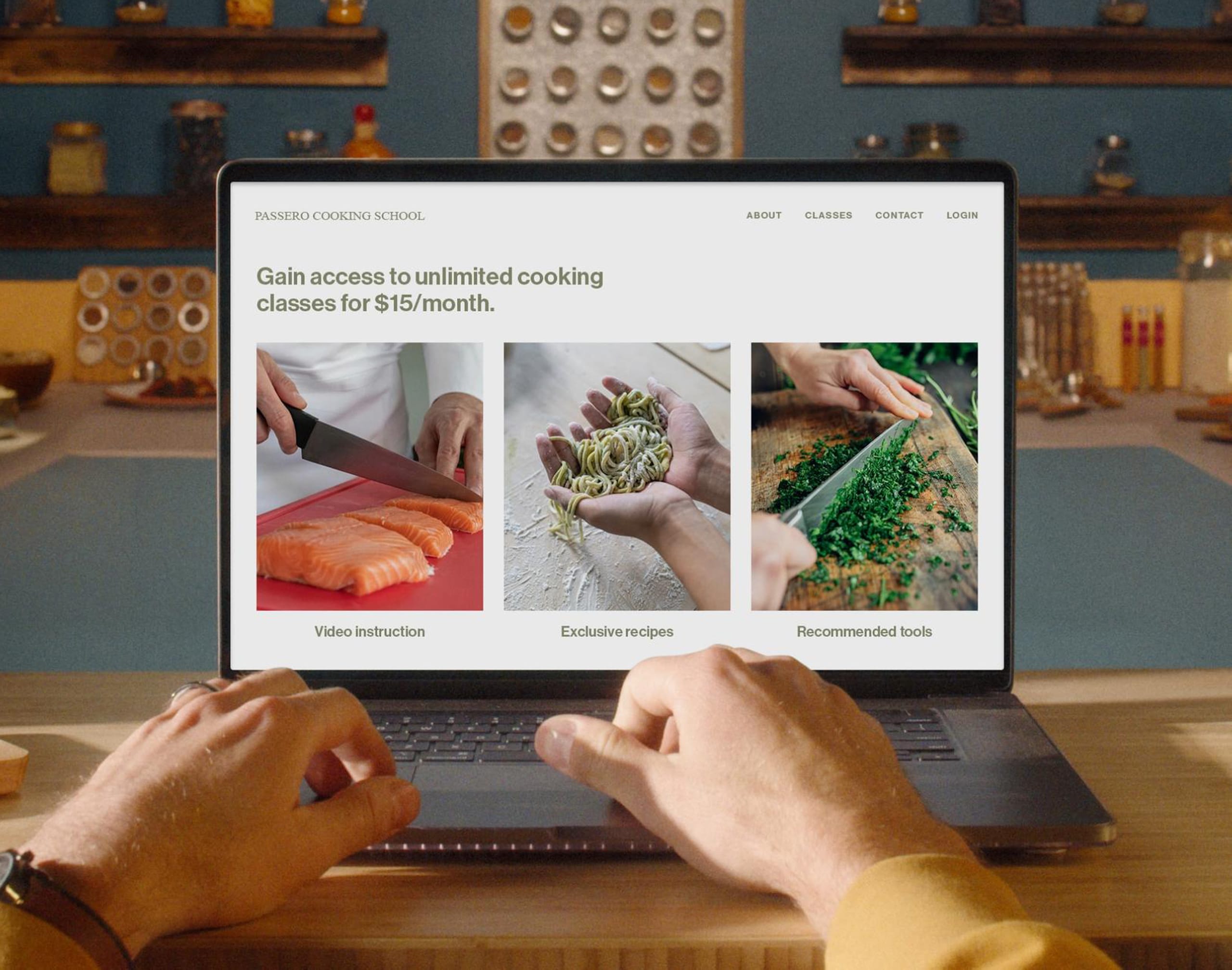 ---
One Page Love Exclusive Coupon
OPL10
Yay! Squarespace has been kind enough to give One Page Love readers the exclusive coupon OPL10 for 10% Off* your first website or domain purchase. (There is a free 14-day trial with no credit card needed, so you can try risk-free.)
---
Article Contents
---
1. What are Member Areas and why should you consider one?
Squarespace Member Areas are private areas of your website, where you can provide premium content, exclusive to a signed up or paying group of your community. Here are some reasons to consider a membership area:
Strengthens Relationship – Giving restricted access to members makes them feel exclusive and strengthens the relationship with your brand.
Privacy – Restricted access content can be necessary to provide information for intimate events and meetups.
Monetization – Charging for access to restricted content is a great way to monetize your website and expertise.
Collect leads – Having select content only accessible via an email address sign up is a great way to grow your database.
Here is an example of only providing a practice schedule and times to your team after they log in: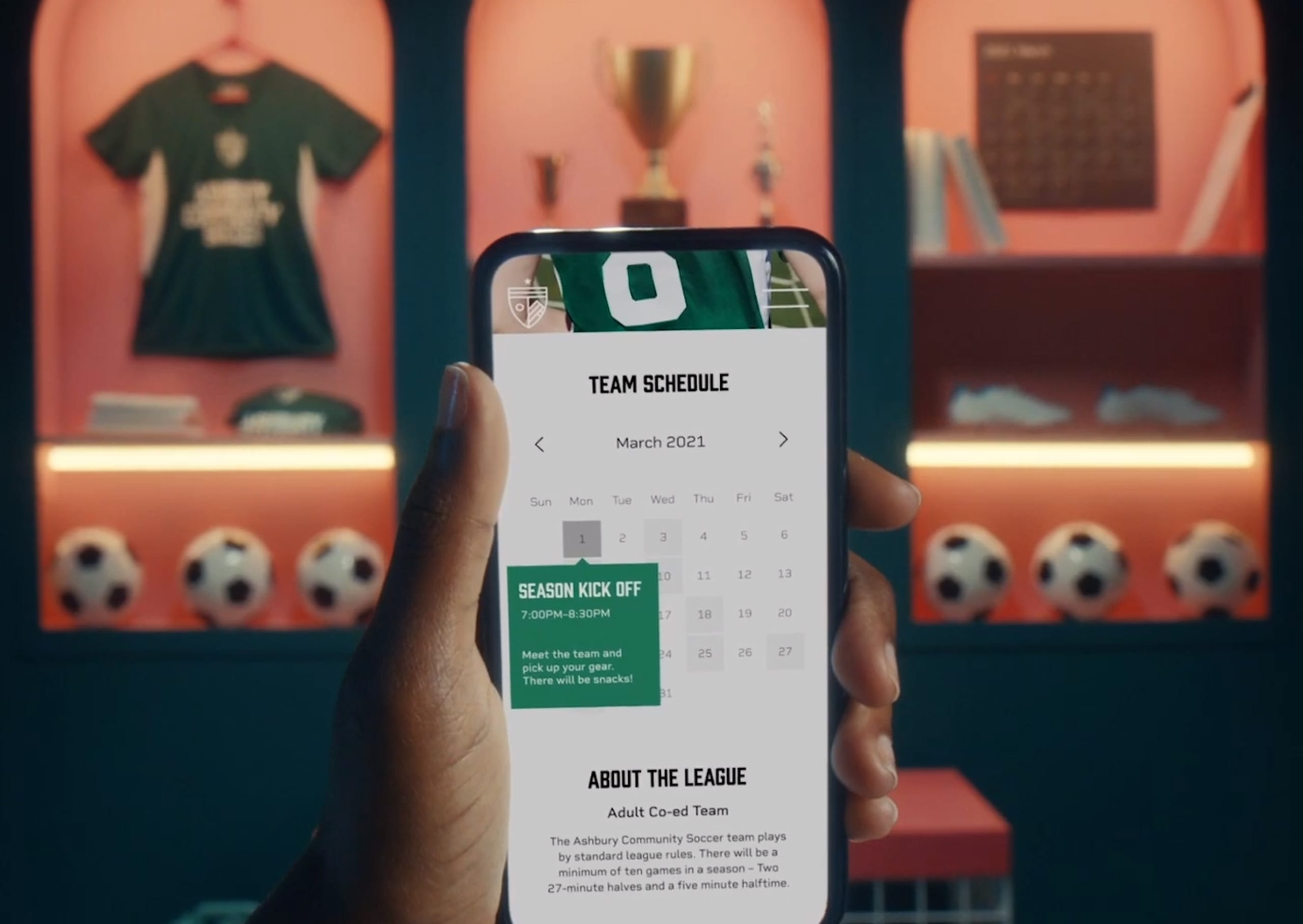 ---
2. Membership businesses types
Before we explore business ideas, you need to understand there are 3 memberships types you can setup for your community to access private content:
One-Time – One payment for lifetime access.
Recurring – Subscription payments, access revoked if payment stops.
Free – No charge but users must sign up for access using an email.
Here is a glimpse at the simple Squarespace user interface when setting up your Member Areas pricing: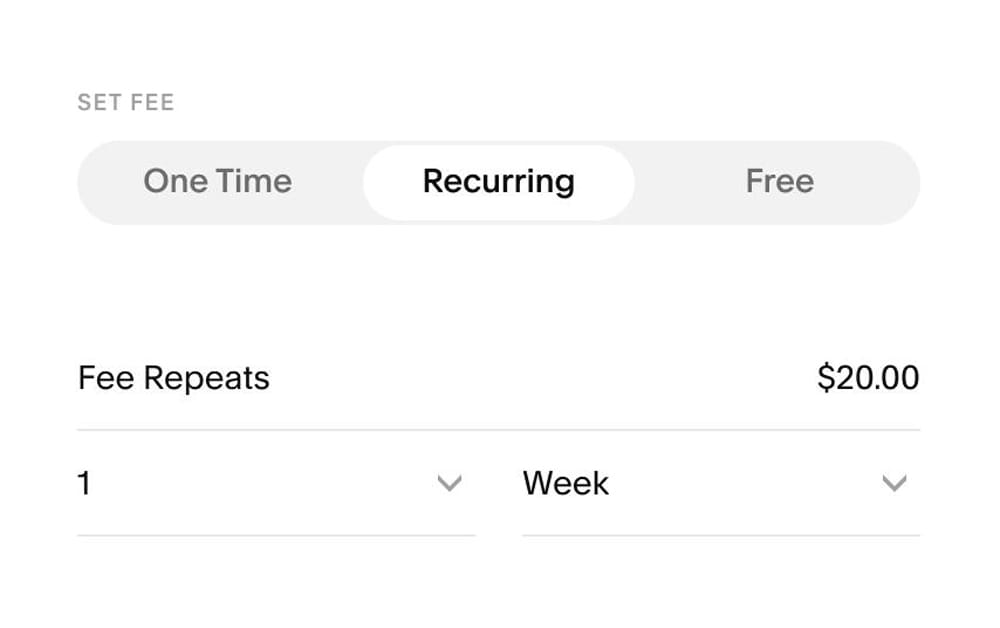 And here are a few membership ideas, all achievable with Squarespace Member Areas:
Online Community – Offer member-only bonus content for members who sign up free, growing your database.
Offline Community – Provide meetup time and location information to signed-up members only, like a running club.
Fanbase – Charge a subscription to access regular behind-the-scenes content by artists or musicians.
Online Courses – Charge a once-off fee to access premium learning material like how to design an icon pack, improve your golf swing or cook Indian cuisine.
Live Classes – Charge a subscription membership to gain access to a weekly live-streamed class:
---
3. How much does Squarespace Member Areas cost?
You can experience and add content to Squarespace Member Areas totally free – with no time period restriction.
In your Squarespace dashboard, head to Settings > Member Areas to activate the add-on. Now you can setup a private area and add multiple pages to get a real feel for the new exclusive section. Only when you are ready to promote and start earning income, you activate the add-on membership service by choosing a Member Areas plan.
If you are new to Squarespace, simply sign-up here (using the coupon OPL10 for 10% off) to start your 14-day free trial. Here is a video tutorial I published on how to create a beautiful long-scrolling Landing Page in under 10 minutes.
I want to reiterate how Member Areas is an add-on. Pricing starts at only $9/month for Member Areas but only available in-addition to a Squarespace website. So if you have a standard Squarespace website ($16/month) added on the total cost would be:
$25 per month, if paying annually (see table below)
$33 per month, if paying monthly
There are 3 Member Areas pricing tiers (Starter, Core, Pro) but let's rather breakdown them down visually to help understand the website add-on in the total cost:
Member Areas package:
Starter
Core
Pro
Number of member areas
1
3
10
Transaction fee
7%
4%
1%
Unlimited members
✓
✓
✓
Member Areas cost

Per month, if paid annually

$9
$18
$35
Squarespace website cost

Per month, if paid annually

$16
$16
$16
Total cost per month

Member Areas + website, if paid annually

$25
$34
$51
So $21/month to get you started BUT there are big savings to be made on higher Squarespace Member Areas tiers if you have a lot of members. I want to demonstrate the annual savings on a higher tier with these two use-cases:
Starter use-case: 1000 members paid $50 and you are on the Starter package (taking 7%)
Package: Member Areas Starter + Website = $25 x 12 months = $300
Commission: 7% of (1000 x $50) = $3,500
Total Earnings: $50,000
Total Profit: $46,200 ($50,000 – $3,500 – $300)
Pro use-case: 1000 members paid $50 and you are on the Pro package (taking 1%)
Package: Member Areas Pro + Website = $51 x 12 months = $612
Commission: 1% of (1000 x $50) = $1,000
Total Earnings: $50,000
Total Profit: $48,388 ($50,000 – $1,000 – $612)
So that is a saving of $2,188 by choosing a higher Member Areas tier.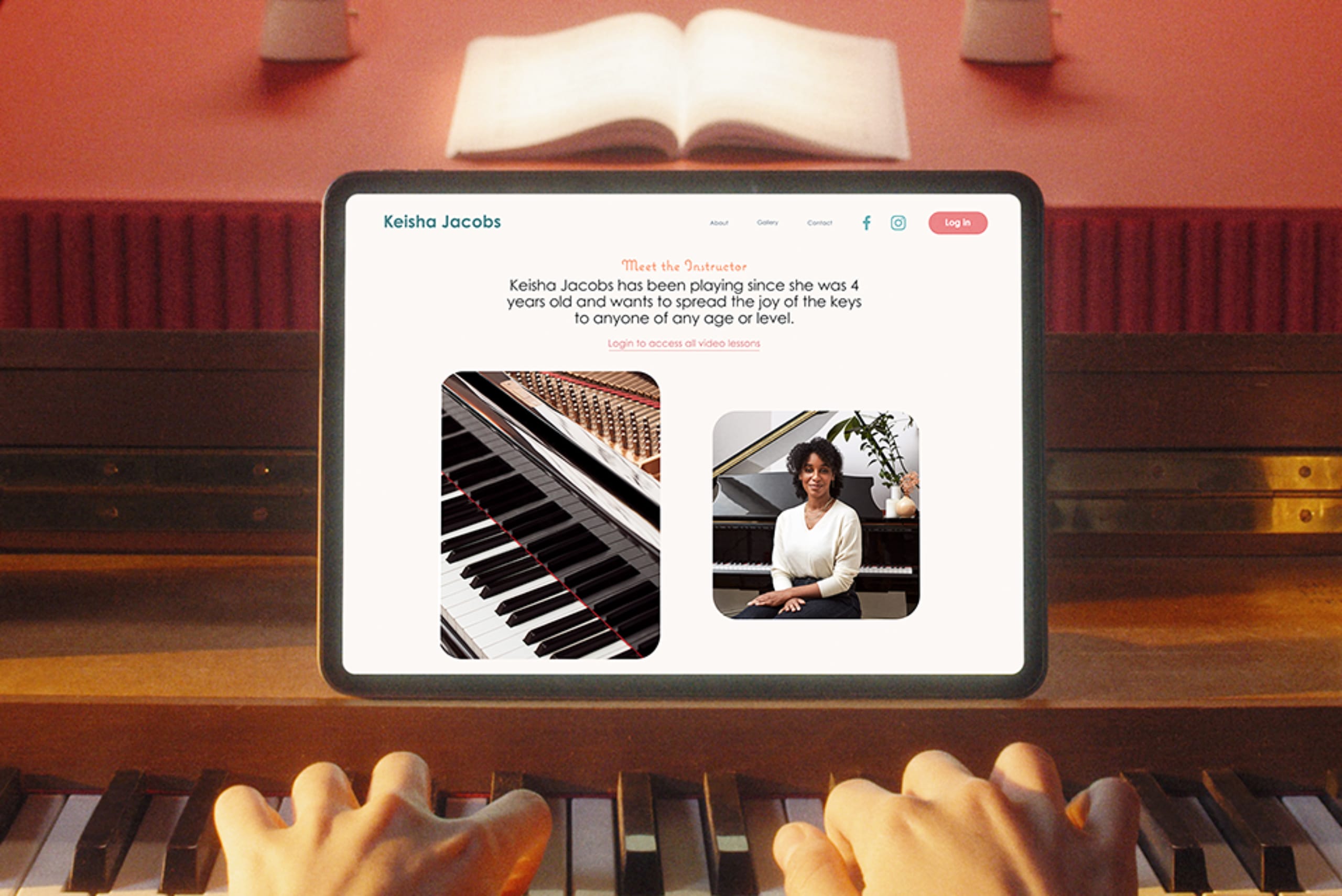 ---
4. Squarespace Member Areas frequently asked questions
After giving the platform a good spin and researching the support forums, I've curated these FAQs you might find useful:
FAQ: Is there an additional cost for charging subscriptions as well as once-off membership pricing for a second member area?
No. You also do not need any higher tier Squarespace website than the standard $16/month package to allow Member Areas subscriptions. To create a second member area you would need a Core Member Areas package (allowing 3 member areas), costing $18/month if paid annually.
FAQ: Can I protect everything on my website?
Yes, you can protect any page on your site. However, you cannot protect specific files (like images) from being accessed by someone who has been given a link pointing directly to one of those files.
FAQ: Can I send emails to the Member Areas community?
Yes, Member Areas seamlessly integrate with Squarespace Email Campaigns starting at only $5/month. So you won't need to keep member lists in sync each time a member joins or cancels their membership. The member list is always in sync, and you can use Email Campaigns to send emails to these members.
Here is a preview of a welcome newsletter sent using Squarespace Email Campaigns promoting membership: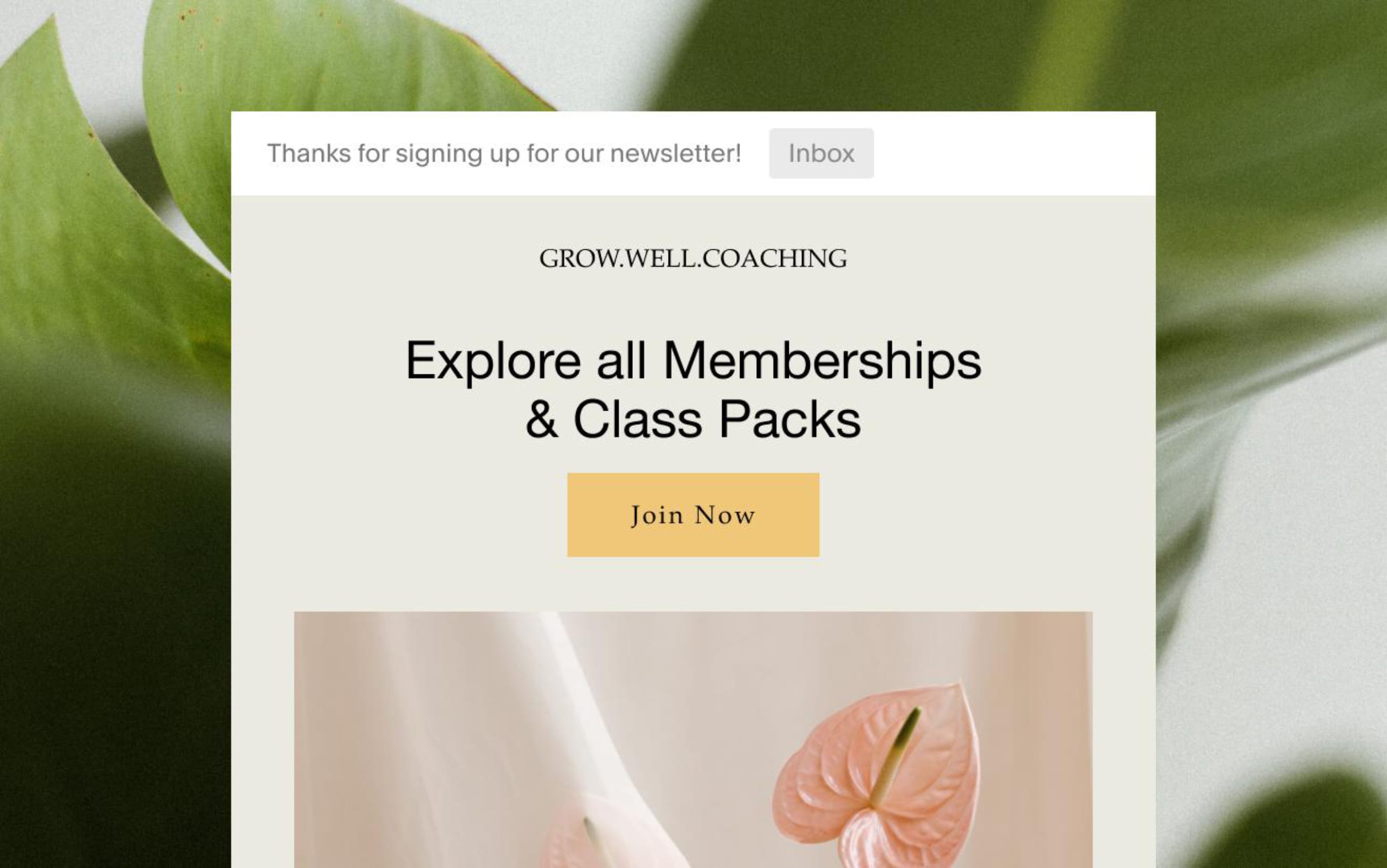 ---
FAQ: What are the benefits of using Squarespace?
Squarespace is a leading online website builder. What sets them apart is their superior level of design and award-winning customer support team available 24/7. Other main benefits are:
No Website Hosting Needed - their platform is fast and secure.
Online Content Management - all edits are done within your browser, no software needed.
Easily Drag and Drop Images - unlimited galleries with unlimited bandwidth.
Free Domain Name - when registering for your first website, if you pay annually (renews at standard rate).
Beautifully Responsive - all templates work for all devices, so you only have to design your website once. Test and preview how your website will appear on a range of screen sizes.
Blog Sections - can easily be added for content marketing and to share your journey.
Commerce Solutions - are an upgrade away if you want to start selling products.
Email Marketing - gather email addresses, send marketing emails and analyze the reader email activity.
Member Areas - create private website sections only accessible to signed-up or paying members.
Scheduling - add an online scheduler to your site to diversify your revenue with professional services or classes.
---
That's a wrap! Don't forget your 10% Off coupon*: OPL10
That's a wrap! Don't forget your 10% Off coupon: OPL10
OPL10
I hope you enjoyed this overview of Squarespace Member Areas! Props to Squarespace for creating a platform where we can monetize our content, easily. In case you missed it, I recently curated the top Squarespace 7.1 templates to get started online.
* The OPL10 coupon offer only applies to first payment of subscription on Squarespace, does not apply to future recurring payments or monthly plans, and may not be combined with any other offer codes or discounts.
Much love,
Rob

Twitter: @robhope
Email: [email protected]