How to sell health & fitness consultations using Squarespace Scheduling
With the impressive advancements in video call software and webcam resolutions, offering online consulting for health & fitness businesses has really taken off.
My favorite website builder Squarespace has a brilliant out-the-box appointment scheduling solution that facilitates a customer booking, takes payment and automatically blocks out your calendar.
In this tutorial I guide you through the steps to setting up your scheduling business with Squarespace, followed by FAQS on costs and more.
For better tutorial context, we are creating a fictitious business for Lee Smith Personal Training who consults her training online from home: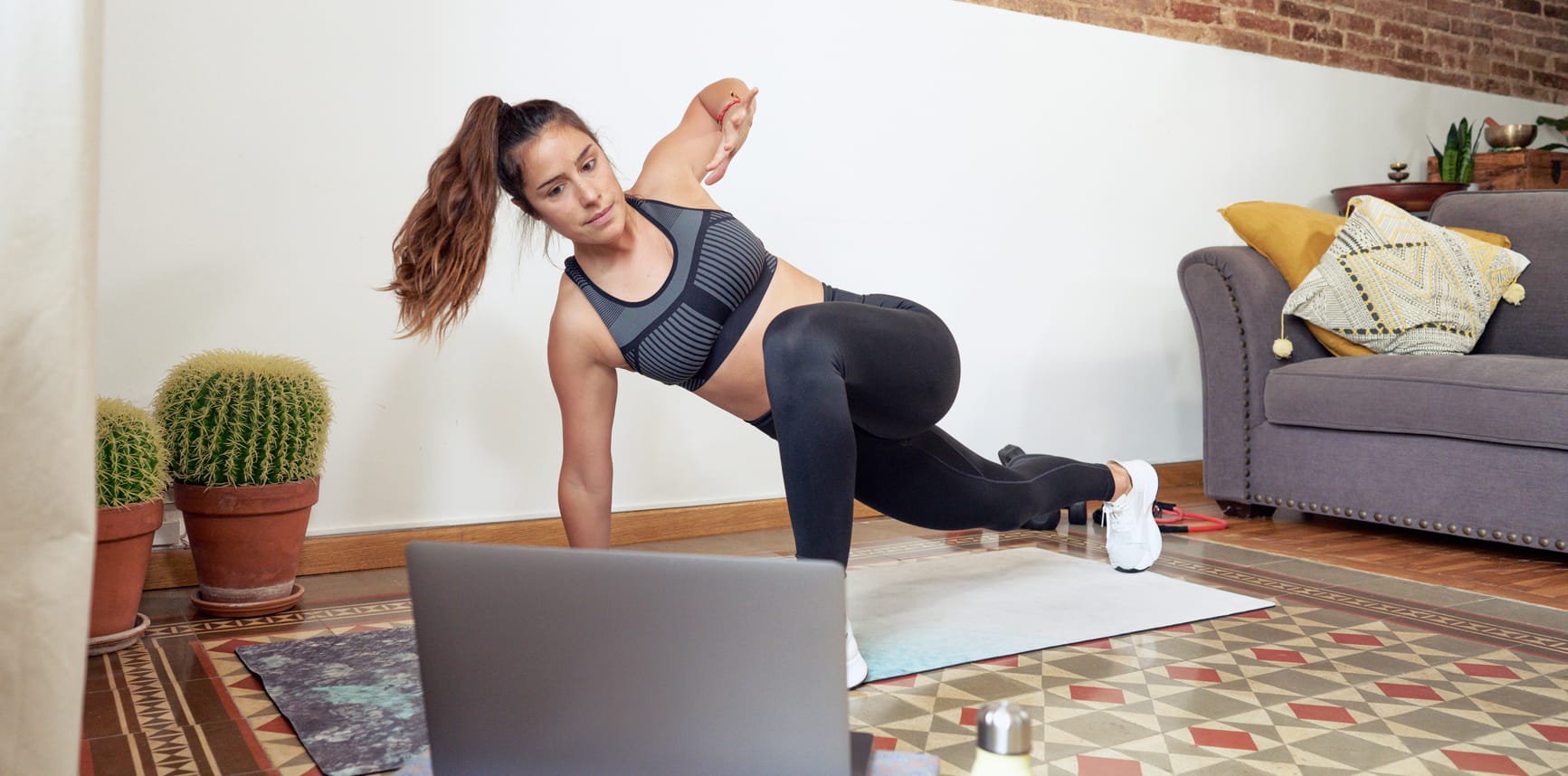 ---
One Page Love Exclusive Coupon
OPL10
Yay! Squarespace has been kind enough to give One Page Love readers the exclusive coupon OPL10 for 10% Off* your first website or domain purchase. (There is a free 14-day trial with no credit card needed, so you can try risk-free.)
---
Tutorial Steps
Bonus FAQs
---
Step One: Sign up for Squarespace Scheduling
Squarespace Scheduling can work as a standalone solution (without a website) or in addition to your existing Squarespace website. Meaning for only $14/month (if paid annually) you can setup an online consulting business. Learn more about pricing Squarespace Scheduling pricing.
Head to the Squarespace Scheduling page and kick off your 14-day free trial (using the coupon OPL10 for 10% off). If you are an existing Squarespace customer, simply head to Settings > Scheduling to activate the add-on.
The on-boarding experience is a dream but let me take you through it quick. Enter in your business name, industry type and timezone:
Next up is providing details for the consultations. Here Lee inputs Workout Consultations at $50 per 60 minute session:
And lastly, we allocate our calendar openings. Lee only works Monday to Friday and likes to keep her afternoons open, so we set those accordingly:
---
Step Two: Configure calendar settings
We are now taken to the Scheduling dashboard with a convenient progress indicator yellow block to help us with the remaining core on-boarding steps. Kick off the calendar settings as shown here:
Proceed to enter and save your general business information:
---
Step Three: Customize Scheduling Page
You'll now notice the calendar settings have been updated (at the bottom), next kick off the customization option in the on-boarding block:
There are two calendar templates to choose from:
Monthly – best for clients booking more than a week in advance
Daily – best for when clients always try to find the earliest convenient time
For Lee, she chose Daily.
Proceed to add all the information your customer would want to read.
For the booking page branding, I simply used Lee's face for the centered logo. Note as you add the content it populates on the right:
---
Step Four: Sync your calendar
Select the fourth on-boarding step to sync your calendar:
As seen above on the left, Squarespace Scheduling seamlessly syncs with Google Calendar, iCloud and Outlook. Simply go through the steps as prompted.
This now concludes the core Scheduling setup steps. Next up is refining email copy.
---
Step Five: Configure emails
The out-the-box emails work well but you have the option to customize emails using your own personal or brand tone. Note all many emails you can customize on the left:
---
Step Six: Set payment processor
To start accepting payments for appointments, you will need to connect to at least one payment processor. You can connect to Stripe, Square or PayPal.
Lee uses Stripe and syncing took less than a minute:
Squarespace doesn't charge any transaction fees, but it's good to remember each payment processor has its own processing fees.
---
Step Seven: Customize page URL
By default you are assigned a long URL for your Scheduling page. That's fine if you plan to embed your booking form in your existing website but it's useful to have a short URL to tell people in passing.
Head on over to Scheduling Page Link in the left navigation, then click the Change Link Name button:
Squarespace have the .as.me domain extension for Scheduling pages, so I simply set my URL as leesmith.as.me – short and memorable:)
It's good to know you can insert the Scheduling booking form into any Squarespace website using the Appointment Scheduling Block or embed the booking form into any website using a small amount of iFrame code.
Well, that's a wrap! Easy right? We now have a fully functioning (and great looking) consultation booking calendar to share with your customers:
---
FAQ: How much does it cost to operate a consulting business using Squarespace Scheduling?
Squarespace Scheduling can work without a Squarespace website or in addition to an existing one. So for only $14/month (if paid annually) you can operate a full consulting business. If you might need a future website (including a blog) it's great to know it's only an additional $16/month and one click away.
There are 3 Squarespace Scheduling pricing tiers:
Scheduling package:
Emerging
Growing
Powerhouse
Calendars

For each team member, employee, or location

1
2-6
7-36
Custom Payment Settings and Card Vaulting
✓
✓
✓
Automatic Reminder Emails
✓
✓
✓
SMS/Text Reminders
✓
✓
Total Cost

Per month, if paid annually

$14
$23
$45
---
FAQ: What are the limitations with offering consultations with Squarespace Scheduling?
The scheduling integration was originally called Acuity Scheduling but was acquired by Squarespace as it worked so well.
Acuity Scheduling was built over years, addressing hundreds of customer requests. Fast forward to present and we have a powerful and refined solution.
One could argue they do not provide video calling software but Zoom is free and works brilliant, so as far as I'm aware there are no limitations. Please let me know if you know of any limitations so I can update this article for other readers.
---
FAQ: What are the benefits of using Squarespace?
Squarespace is a leading online website builder. What sets them apart is their superior level of design and award-winning customer support team available 24/7. Other main benefits are:
No Website Hosting Needed - their platform is fast and secure.
Online Content Management - all edits are done within your browser, no software needed.
Easily Drag and Drop Images - unlimited galleries with unlimited bandwidth.
Free Domain Name - when registering for your first website, if you pay annually (renews at standard rate).
Beautifully Responsive - all templates work for all devices, so you only have to design your website once. Test and preview how your website will appear on a range of screen sizes.
Blog Sections - can easily be added for content marketing and to share your journey.
Commerce Solutions - are an upgrade away if you want to start selling products.
Email Marketing - gather email addresses, send marketing emails and analyze the reader email activity.
Member Areas - create private website sections only accessible to signed-up or paying members.
Scheduling - add an online scheduler to your site to diversify your revenue with professional services or classes.
---
That's a wrap! Don't forget your 10% Off coupon*: OPL10
That's a wrap! Don't forget your 10% Off coupon: OPL10
OPL10
I hope you enjoyed this guide selling health & fitness consultations using Squarespace Scheduling! Props to Squarespace for creating a platform where we can monetize our course content, easily. In case you missed it, I recently published a tutorial on How to sell your first online course using Squarespace.
* The OPL10 coupon offer only applies to first payment of subscription on Squarespace, does not apply to future recurring payments or monthly plans, and may not be combined with any other offer codes or discounts.
Much love,
Rob

Twitter: @robhope
Email: [email protected]