How to start a subscription business using Squarespace
The peace of mind that comes with having steady Monthly Recurring Revenue (MRR) arriving each month is incredible.
The real benefit however is the guaranteed cashflow to help make less risky decisions, reinvest in operations and hire in order to grow your business.
Squarespace, the all-in-one platform for selling your products or services, has a brilliant subscription solution to facilitate charging your customers credit cards and earn recurring revenue.
In this tutorial I'm going to show you exactly how to set it all up, followed by some FAQs. For better tutorial context, I've created a fictitious Chocolate Gift Box subscription business called Cocoa Club: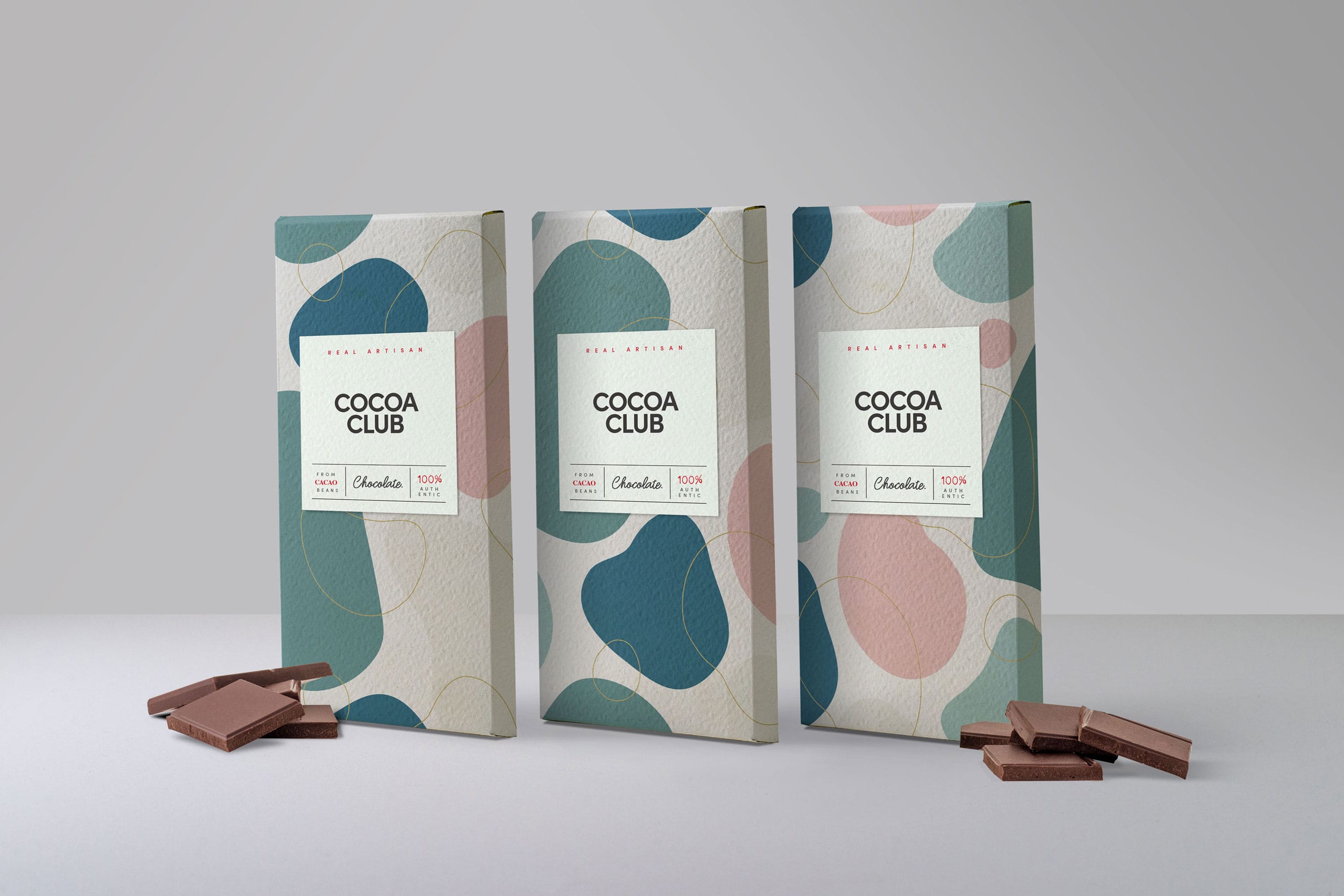 ---
One Page Love Exclusive Coupon
OPL10
Yay! Squarespace has been kind enough to give One Page Love readers the exclusive coupon OPL10 for 10% Off* your first website or domain purchase. (There is a free 14-day trial with no credit card needed, so you can try risk-free.)
---
Tutorial Overview:
FAQs:
---
1 – Pick a template as a starting point
To start you'll need to pick a Commerce website template to host your subscription product. It's worth noting this is just a starting point and whichever template you choose, you can have any desired results through the extensive customization options. The goal here is to find a template with an aesthetic closest to your needs, saving you some time.
---
2 – Sign up for an Commerce Advanced plan at Squarespace
Sign up at Squarespace (using the coupon OPL10) then upgrade to the Commerce Advanced plan to enable subscription payments. Before the $49/month price throws you off, I want to emphasize a few things:
Squarespace can handle multiple areas of your online business from website uptime, security, unlimited blogs for content marketing, email newsletters to charging the customer credit cards each month. There is huge value in not having to worry about any of this!
Squarespace does not charge an additional transaction fee on the Commerce Advanced plan. The only fee is from the payment processor you connect (Stripe, PayPal).
The Commerce Advanced plan includes brilliant tools that save you time with automation. These include Abandoned Cart Recovery, Automatic Discounts (eg. save 20% if your order exceeds $100) and the ability to sync with shipping fulfillment services.
---
3 – Connect your payment processor
Head over to Main Menu → Commerce → Payments and follow the steps to connect your payment processor (Stripe or PayPal) to store your customer credit card details. Here I have successfully connected Stripe:
---
4 – Add a Store website section
If you have decided to start with a blank website template (like I prefer to do) you'll need to add a store section before we can add your subscription product. Head over to Main Menu → Pages → hit that + icon and scroll to add a Store. I've chosen the second store option as I like the grid design:
Now you will be prompted to name your store section. I called mine Subscription but name yours accordingly.
You are now set up with a store featuring 6 default products. Proceed to simply remove them on the left, it will only take a minute.
---
5 – Add your first subscription product
Squarespace has recently revamped the product onboarding and the usability is a dream <3
Kick off the big + icon top-left to begin adding. In this short video I:
Add a physical product
Title the product
Add a description
Upload a gallery of product images
Set a price of $25
Enable a month subscription product, with no expiry
Rename the 'Add To Cart' button to a more fitting 'Start Subscription'
You'll notice there are several other items like SEO you can optimize if you wish as well as additional product information/specs. Once happy select Save & Publish top-left.
The result is clean with a lovely big 'Start Subscription' call-to-action button:
Also note the image gallery thumbnails on the left, selecting the thumbnail displays the alternative product images.
---
6 – Setup optional extras
The Squarespace Commerce Advanced package comes bundled with several powerful features to improve your business. Here are my four favorites:
🛒 Abandoned Cart Recovery
Sometimes customers can leave midway during a checkout and forget to return. Fortunately Squarespace captures their email in the first step of payment process as seen here:
This allows us to (automatically) email them to complete checkout if they abandoned in the process.
Head over to Main Menu → Commerce → and enable Abandoned Cart Recovery. Proceed to Customer Notifications → Customer Engagement → Abandoned Cart Recovery to edit the friendly reminder email with your brand tone:
🎟 Automated Discounts
These apply a special discount if the customer's order meets a certain (predefined) criteria without requiring a promo code. So if the conditions are met, customers will see the discount at checkout. A good example of this could be free shipping if $100 or more products are added to the cart. Head over to Main Menu → Commerce → Discounts to set yours up.
🚚 Carrier calculated shipping
Also known as "real-time rates", this function automatically calculates shipping fees based on FedEx, UPS and USPS rates. It uses package weight, dimensions and customer addresses to determine accurate shipping prices and group orders into the best-fitting packages.
For our 3 slab chocolate gift box, shipping is not a big concern but if we were shipping 3 bottles of wine each month, the postage dynamic changes considerably. See this extensive article on how to set it all up.
🧾 Sync Accounting Software
And lastly, Squarespace can sync all transactions automatically with finance software like FreshBooks, QuickBooks or TaxJar to take the pain out of exporting and importing.
---
7 – Launch your website
Your subscription product is now published and your automation is in place. All that's left is to share your new product on social media and send it to your email list.
A tantalizing thought is every sale is no longer a once-off hit of dopamine, it is now a serious stepping stone to growing your business with monthly recurring revenue!
---
FAQ: What other types of subscription businesses can Squarespace operate?
Here are a few subscription business examples you can run with confidence using Squarespace:
Freelance retainer – charge your clients a monthly retainer to guarantee x freelance hours per month
Maintenance – like a garden service or landscaper who works once or twice a month
Florists – scheduled delivery of flowers to freshen up the home or office
Household item delivery – weekly or month delivery of household essentials
Recurring subscriptions for physical products – a coffee of the month subscription or a monthly book club
---
FAQ: What are the benefits of using Squarespace?
Squarespace is a leading online website builder. What sets them apart is their superior level of design and award-winning customer support team available 24/7. Other main benefits are:
No Website Hosting Needed - their platform is fast and secure.
Online Content Management - all edits are done within your browser, no software needed.
Easily Drag and Drop Images - unlimited galleries with unlimited bandwidth.
Free Domain Name - when registering for your first website, if you pay annually (renews at standard rate).
Beautifully Responsive - all templates work for all devices, so you only have to design your website once. Test and preview how your website will appear on a range of screen sizes.
Blog Sections - can easily be added for content marketing and to share your journey.
Commerce Solutions - are an upgrade away if you want to start selling products.
Email Marketing - gather email addresses, send marketing emails and analyze the reader email activity.
Member Areas - create private website sections only accessible to signed-up or paying members.
Scheduling - add an online scheduler to your site to diversify your revenue with professional services or classes.
---
That's a wrap! Don't forget your 10% Off coupon*: OPL10
That's a wrap! Don't forget your 10% Off coupon: OPL10
OPL10
I hope you enjoyed this tutorial on how to start a subscription business using Squarespace membership business! Props to Squarespace for creating a platform where we can set this up, with ease. In case you missed it, I recently published a tutorial on How to sell your first online course using Squarespace.
* The OPL10 coupon offer only applies to first payment of subscription on Squarespace, does not apply to future recurring payments or monthly plans, and may not be combined with any other offer codes or discounts.
Much love,
Rob

Twitter: @robhope
Email: [email protected]